Our Class Action Cases
Discover Our Tampa Class Action Attorneys' Successes
At Harmon Parker, P.A., we are committed to fighting for what is right. With the individual and the consumer's best interests in mind, we fight hard to hold powerful corporations accountable for their actions.
Over the years, our team has worked on numerous class action lawsuits. Read on to learn more about our recent class action cases.
If you have any questions or want to learn more about class actions we have worked on, contact us at (813) 452-4144.
---
Lea Family Partnership LLC v. City of Temple Terrace
The City of Temple Terrace's Rental Housing requires every property owner of a dwelling subject to the Program to obtain an annual rental permit from the fire department prior to leasing or renting its property. The Code makes it unlawful for any property owner to allow a tenant to occupy the property unless the owner pays a permit fee and files an application, which the City treats as advanced consent to periodic comprehensive property inspections. The Ordinance coerces payment of fees and property owners' "consent to inspections" through threats of stiff monetary penalties and imprisonment, all of which increase for each day of non-compliance.
Lea Family has owned and rented at least six rental properties that have been subjected to the Rental Housing Program, all of which have been inspected multiple times. And, Lea Family has paid more than $3,000 in permitting fees. We filed suit in 2016 challenging the constitutionality of the Ordinance under the protections secured by the 4th Amendment to the U.S. Constitution. In March 2019, the Court certified a class of similarly situated property owners that were subjected to the Program, and whose properties were inspected at least once prior to a tenant taking occupancy. The City acknowledges that Plaintiff has not voluntarily and knowingly consented to any of the inspections conducted by the City; and the City acknowledges that Plaintiff has been faced with criminal charges, fines, and potential loss of rental income for failing to consent to warrantless searches of its rental properties pursuant to the terms of the housing ordinance.
---
Nicholes v. Combined Insurance Company of America
We filed this class action on August 23, 2016, alleging that Combined deceived West Virginia insurance consumers when selling certain supplemental medical insurance policies by leading them to believe those policies would pay them benefits directly when, in actuality, Combined would not pay them benefits because of their Medicaid status and instead would pay benefits only to their medical providers. After two years of hard-fought litigation, the case was successfully resolved in February 2019.
---

Client Testimonials
The Opinions that Matter Most
- Jim C.

- Frank R.

- Heidi F.

- K.H. Automobile Accident, Brain Injury, Manatee $6.5 Million

Automobile Accident, Hillsborough $1.7 Million

Automobile Accident, Near Amputation, Hillsborough $1.9 Million

Automobile Accident, Recommended Neck Surgery $1.1 Million

Automobile Accident, Spinal Injury, Sarasota $8 Million

Automobile Accident, Wrongful Death of 89 year old, Hillsborough $2.8 Million

Automobile Accident, Wrongful Death, Hillsborough $5.4 Million

Bicycle collision $13.6 Million

Boating Accident Resulting in Traumatic Brain Injury $6.2 Million

Motorcycle Accident, Wrongful Death, Sarasota $1.3 Million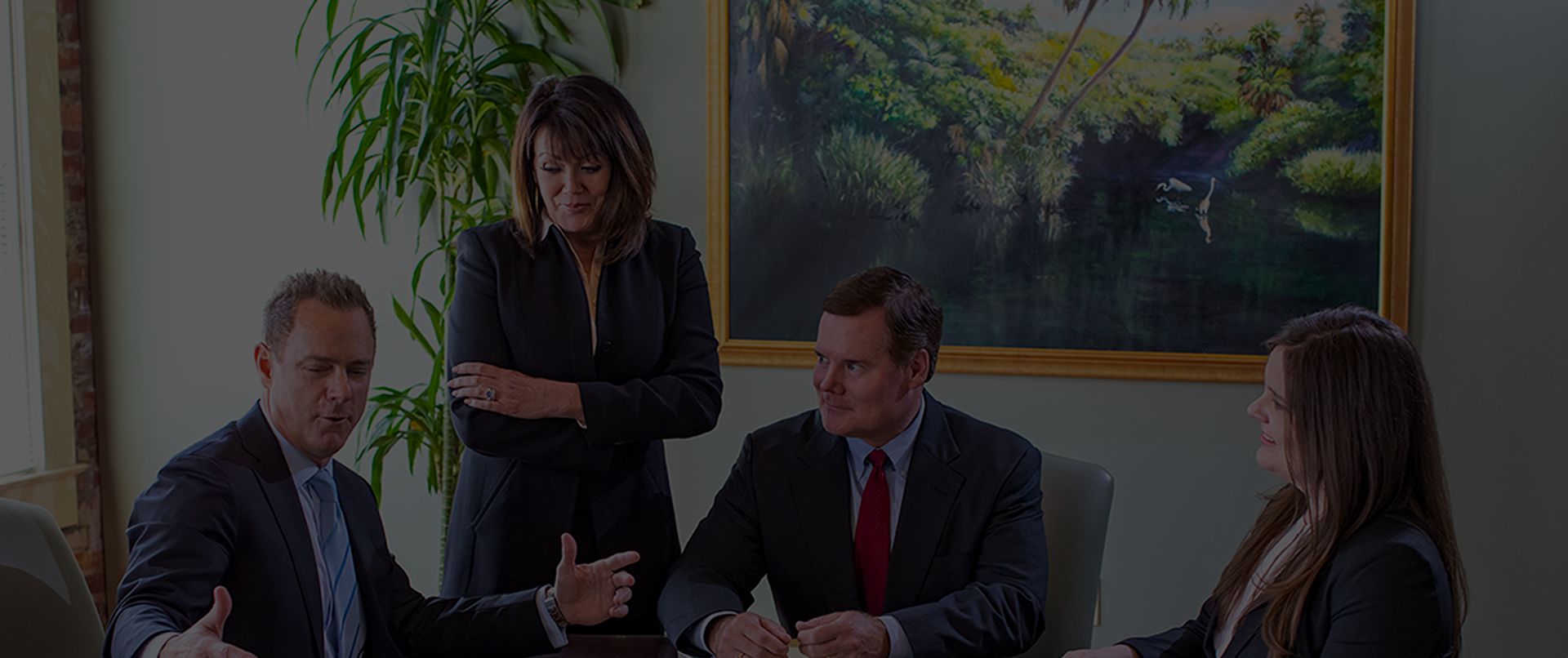 Why Hire Our Firm?
What We Offer Our Clients
Accessible & Available to Clients

We take a hands-on approach & commit to being available to our clients, including after hours & weekends.

A Proven Track Record of Success

As advocates for the injured, we have accrued a long list of successful verdicts and settlements.

Military Veterans on Our Team

Our team includes two military veterans - Mr. Harmon & Mr. Parker are veterans of the Army & Navy, respectively.

Valuable Resources On Your Side

We utilize investigators, medical specialists & accident reconstructionists & have resources to handle big cases.

A Concierge-Level of Service

We hold ourselves to high standards of communication and are committed to keep you updated on your case.

Results-Driven Approach

We are not afraid to do whatever is necessary to win your case, including going to trial.