Truck Accident Attorneys in Tampa
Pursuing Maximum Compensation on Your Behalf
Few accidents are as severe and harmful as truck accidents. Whether it's a small commercial delivery truck or a huge 18-wheeler, any vehicle larger than a standard car or SUV is likely to cause serious damage if involved in an accident.
If you or a loved one was injured in a truck accident caused by someone else's negligence, there is hope for financial compensation. At Harmon Parker, P.A., we have decades of combined experience helping thousands of injury victims fight for justice. With a concierge level of service, our Tampa truck accident lawyers can build a strong claim on your behalf.
Call (813) 452-4144 or complete our online contact form to get a free consultation with our team.
Client Testimonial
"I sustained a traumatic brain injury when a commercial truck changed lanes into my car and pushed it into a cement barrier. Tom Harmon and Steve Parker provided outstanding legal representation to me. They filed suit, hired experts, took depositions and before trial were able to reach a 7-figure settlement! I couldn't be happier with the firm of Harmon Parker and highly recommend this firm."
---
Determining Fault in a Truck Accident
If you hope to recover the full compensation to which you are entitled, it is vital that you prove the other party's negligence and fault.
Truck accidents are often caused by:
Fatigued drivers who operate their trucks longer than the legal daily limit
Overloaded or improperly loaded trucks
Speeding
Drivers without the proper qualifications or training
Aggressive driving
Distracted driving
Defective truck parts or poorly maintained vehicles
Unsafe lane changes
Faulty brakes or braking too late
Though your inclination may be to pursue legal action against the driver of the truck you collided with, there are many other people or corporations whose negligence may have contributed to the accident.
Parties who may be held liable for a truck accident include:
Truck driver
Truck driver's employer
Trucking company
Equipment manufacturers
The truck's primary mechanic
Other drivers
Government entities
How We Build a Truck Accident Case
At Harmon Parker, P.A., we hit the ground running from the very beginning when we take on a new truck accident case. The discovery process is a vital portion of the lawsuit – it is the time in which we uncover evidence and investigate the cause of the accident. During our thorough investigation, we can consult with accident reconstructionists, engineers, and medical professionals to determine fault and value your claim.
As early as day one, we prepare a case for trial. Though we strive to settle for the maximum amount possible outside of court, our Tampa truck accident attorneys will never accept a settlement unless it is in your best interests. We are skilled and capable litigators who are not afraid of the courtroom.
Discuss your case with us today by calling (813) 452-4144 or contacting us online.

Client Testimonials
The Opinions that Matter Most
- Jim C.

- Frank R.

- Heidi F.

- K.H. Assisted Living Facility, Abuse and Neglect, Seminole $600 Thousand

Assisted Living Facility, Fall with severe bruising, dehydration and infection, Tampa $675 Thousand

Assisted Living Facility, Fall/Fractured Hip, Hillsborough $290 Thousand

Assisted Living Facility, Fall/Fractured Hip, Hillsborough $575 Thousand

Assisted Living Facility, Improper Retention, Hillsborough $245 Thousand

Assisted Living Facility, Malnutrition, Bradenton $700 Thousand

Assisted Living Facility, Medication Errors, Death, Pinellas $230 Thousand

Assisted Living Facility, Multiple Falls with injuries, Hillsborough $400 Thousand

Assisted Living Facility, Pressure Ulcer, Seminole $340 Thousand

Assisted Living Facility, Pressure Ulcers, Dehydration, Malnutrition, Hillsborough $265 Thousand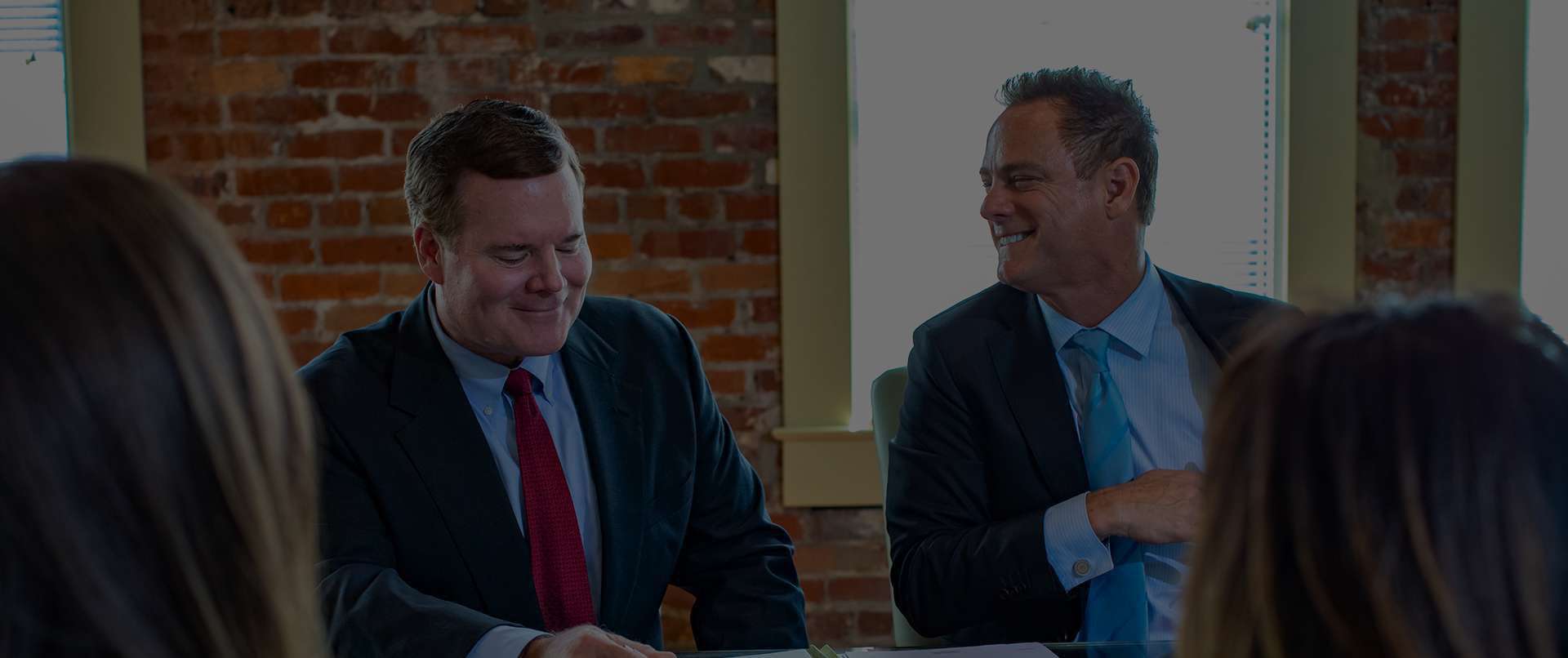 Why Hire Our Firm?
What We Offer Our Clients
Accessible & Available to Clients

We take a hands-on approach & commit to being available to our clients, including after hours & weekends.

A Proven Track Record of Success

As advocates for the injured, we have accrued a long list of successful verdicts and settlements.

Military Veterans on Our Team

Our team includes two military veterans - Mr. Harmon & Mr. Parker are veterans of the Army & Navy, respectively.

Valuable Resources On Your Side

We utilize investigators, medical specialists & accident reconstructionists & have resources to handle big cases.

A Concierge-Level of Service

We hold ourselves to high standards of communication and are committed to keep you updated on your case.

Results-Driven Approach

We are not afraid to do whatever is necessary to win your case, including going to trial.