Truck Accident Attorneys in Tampa
Pursuing Maximum Compensation on Your Behalf
Few accidents are as severe and harmful as truck accidents. Whether it's a small commercial delivery truck or a huge 18-wheeler, any vehicle larger than a standard car or SUV is likely to cause serious damage if involved in an accident.
If you or a loved one was injured in a truck accident caused by someone else's negligence, there is hope for financial compensation. At Harmon Parker, P.A., we have decades of combined experience helping thousands of injury victims fight for justice. With a concierge level of service, our Tampa truck accident lawyers can build a strong claim on your behalf.
Call (813) 452-4144 or complete our online contact form to get a free consultation with our team.
---
Client Testimonial
5 / 5 stars
"I sustained a traumatic brain injury when a commercial truck changed lanes into my car and pushed it into a cement barrier. Tom Harmon and Steve Parker provided outstanding legal representation to me. They filed suit, hired experts, took depositions and before trial were able to reach a 7-figure settlement! I couldn't be happier with the firm of Harmon Parker and highly recommend this firm."
- Frank R
---
Determining Fault in a Truck Accident
If you hope to recover the full compensation to which you are entitled, it is vital that you prove the other party's negligence and fault.
Truck accidents are often caused by:
Fatigued drivers who operate their trucks longer than the legal daily limit
Overloaded or improperly loaded trucks
Speeding
Drivers without the proper qualifications or training
Aggressive driving
Distracted driving
Defective truck parts or poorly maintained vehicles
Unsafe lane changes
Faulty brakes or braking too late
Though your inclination may be to pursue legal action against the driver of the truck you collided with, there are many other people or corporations whose negligence may have contributed to the accident.
Parties who may be held liable for a truck accident include:
Truck driver
Truck driver's employer
Trucking company
Equipment manufacturers
The truck's primary mechanic
Other drivers
Government entities
Proving Liability in an Overload Truck Accident
One of the common causes of a truck accident case is from the truck being overloaded. As we all know, trucks perform a crucial task of transporting goods to and fro so that we can find the products we love on the shelves. In many cases, however, a truck will be overloaded, which poses a severe threat to others on the road.
Some of the risks involved with an overweight truck involves the driver not being able to make proper turns, stop on time, or slow down. Additionally, a truck that is overloaded can swerve back and forth and be hard to manipulate in the event of a pending crash.
But who is at fault when an accident does occur due to the truck being overloaded? Well, several parties could be to blame, and consequently held liable. The three possible parties that could be liable are:
The driver himself/herself - The driver is required to drive safely and properly inspect the truck prior to driving

The trucking company - When the company has not ensured that the truck is properly loaded and is within the state guidelines for weight capacity.

Third-party vendors - The company that performs the maintenance on the truck
Speak with an attorney who is equipped to help you handle your truck accident and help you pinpoint the at-fault party or parties.
Who is Liable in a Trucker Fatigue Accident?
Driving on the highway doesn't need to be a dangerous experience. When a truck driver is fatigued, however, the incident can have drastic results. Truck drivers are required to work long hours and are put under intense demands from their employer.
This often causes them to take risks and drive a few extra miles than they should or start their day of driving after just a few hours of rest in an uncomfortable motel. Of course, rest stops are available, but there is often not much time to pull off the side of the road when they are under a strict schedule.
But who should be held liable? In accidents involving driver fatigue, you should remember that the truck driver may not be automatically assumed at fault. There may be other factors and liable parties to be considered. The employer or trucking company may also play a role of guilt in the accident.
Another factor you should remember is that in Florida, a plaintiff who is found even partially responsible can be held liable for their injuries. Make sure you are represented by an attorney who is ready to fight on your behalf.
Will My Truck Accident Case Go to Trial?
There is often a great deal of misinformation and falsities that exist around lawsuits, especially those that are involve injury or death. For instance, many often assume that every case will need to be taken to trial, when in reality, it is not uncommon for a case to be settled outside of the court.
In most circumstances, cases of this nature can be settled without having to ever step foot within the courtroom doors. This helps you prevent the additional time and headaches associated with trial. There are, however, some extenuating circumstances that will require the parties to meet within the doors of the courtroom, but with an experienced attorney from our firm, you will be met by an experienced and knowledgeable guide who has you and your family's best interests in mind.
How We Build a Truck Accident Case
At Harmon Parker, P.A., we hit the ground running from the very beginning when we take on a new truck accident case. The discovery process is a vital portion of the lawsuit – it is the time in which we uncover evidence and investigate the cause of the accident. During our thorough investigation, we can consult with accident reconstructionists, engineers, and medical professionals to determine fault and value your claim.
As early as day one, we prepare a case for trial. Though we strive to settle for the maximum amount possible outside of court, our Tampa truck accident attorneys will never accept a settlement unless it is in your best interests. We are skilled and capable litigators who are not afraid of the courtroom.
Discuss your case with us today by calling (813) 452-4144 or contacting us online.

Client Testimonials
The Opinions that Matter Most
- Jim C.

- Frank R.

- Heidi F.

- K.H. Automobile Accident, Brain Injury, Manatee $6.5 Million

Automobile Accident, Hillsborough $1.7 Million

Automobile Accident, Near Amputation, Hillsborough $1.9 Million

Automobile Accident, Recommended Neck Surgery $1.1 Million

Automobile Accident, Spinal Injury, Sarasota $8 Million

Automobile Accident, Wrongful Death of 89 year old, Hillsborough $2.8 Million

Automobile Accident, Wrongful Death, Hillsborough $5.4 Million

Bicycle collision $13.6 Million

Boating Accident Resulting in Traumatic Brain Injury $6.2 Million

Motorcycle Accident, Wrongful Death, Sarasota $1.3 Million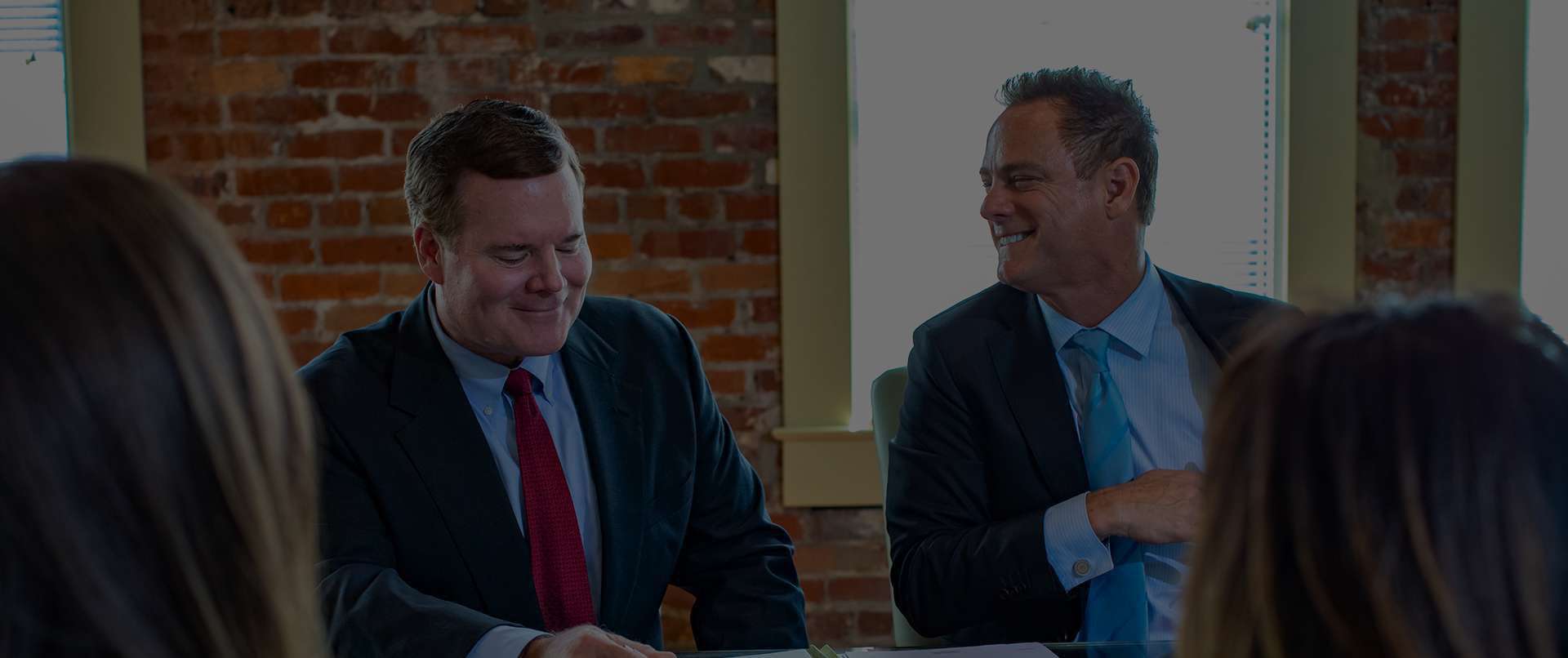 Why Hire Our Firm?
What We Offer Our Clients
Accessible & Available to Clients

We take a hands-on approach & commit to being available to our clients, including after hours & weekends.

A Proven Track Record of Success

As advocates for the injured, we have accrued a long list of successful verdicts and settlements.

Military Veterans on Our Team

Our team includes two military veterans - Mr. Harmon & Mr. Parker are veterans of the Army & Navy, respectively.

Valuable Resources On Your Side

We utilize investigators, medical specialists & accident reconstructionists & have resources to handle big cases.

A Concierge-Level of Service

We hold ourselves to high standards of communication and are committed to keep you updated on your case.

Results-Driven Approach

We are not afraid to do whatever is necessary to win your case, including going to trial.