Catastrophic Injury Attorneys in Tampa
Aggressive Representation for Serious Injury Claims
An injury of any kind can affect your life in more ways than one. Catastrophic injuries, however, are particularly serious and life-changing. They can have a profound impact on your day-to-day lifestyle, your ability to work, your physical capabilities, and even your emotional well-being and your personality.
What is a Catastrophic Injury?
After being involved in an accident, it is likely that you are wondering whether your case would be considered "catastrophic." This term is used in a variety of contexts and is often not given an adequate description. That is because there is no universally accepted explanation of a catastrophic injury. For this reason, a better question would be, "When is a personal injury considered catastrophic?"
Catastrophic Injury: is one where the consequences of the damage would prevent that person from properly performing any useful work.
After the accident, their life is altered forever and they are no longer able to maintain the job that provided for themselves or their family. The results of the accident, however, go further than just the victim's work life. It also impacts or eliminates their ability to:
Travel
Exercise
Engage in their favorite activities
Inhibits their ability to care for themselves
If you or someone you love sustained a catastrophic injury in an accident caused by someone else's negligence or misdoing, turn to the team at Harmon Parker, P.A. Our Tampa catastrophic injury attorneys have decades of experience representing injury victims in their pursuit of financial compensation.
Give us a call at (813) 452-4144 or complete our online contact form to request a free consultation today.
Types of Catastrophic Injury
Any type of injury caused by negligence is an injustice, but a catastrophic injury is particularly overwhelming as it can have serious physical, emotional, and financial effects on a person's life.
Catastrophic injuries include:
Amputations
Disfigurement
The impact of a catastrophic injury is generally long-lasting, if not life-long. You may not be able to continue working at your old job – and you may not even be able to work at all if the injury has left you permanently disabled. You might require ongoing medical care and expensive medical devices.
The hardest part about a catastrophic injury is that it just takes one act of recklessness from someone else to change your life and cause undue hardships. It is not right that you and your family are suffering because another person failed to act responsibly.
We understand that no amount of compensation can bring back the quality of life you once experienced, but it can help you reach your new best potential.
How Are Catastrophic Injury Cases Unique Under Florida Law
Catastrophic injury lawsuits are complex for several reasons. In order to not be overwhelmed by the process, it is helpful to have a knowledgeable attorney by your side who can walk you through each step.
One element that is often complex in Florida is calculating the cost associated with a lifetime of recovery for the plaintiff. This can involve determining:
Estimated lost wages for remainder of plaintiff's life

Amount of compensation appropriate for the loss in quality of life

Cost of projected medical bills

Any other factors pertaining to the plaintiff's injury
There are also individual state laws that can complicate the case, such as the following laws in Florida:
Comparative negligence law

No-fault car insurance laws

Strict liability guidelines
For that reason, you will want to get with a knowledgeable and powerful legal guide from our firm for the answers you need!
Damages in Catastrophic Injury Cases
Though compensation cannot undo the pain you have suffered, it can help cover the many expenses you have incurred, easing your burden during such a difficult time. The compensation awarded through a personal injury claim can help you and your family carry on even if you have lost income, been put out of work, or saddled with expensive medical bills.
Harmon Parker, P.A. can help you pursue damages for:
Pain and suffering
Medical bills
Ongoing medical care and medical devices
Physical therapy
Lost wages
Lost earning potential
Emotional distress
Rest assured that our firm has extensive experience handling these types of claims. We also have noteworthy connections with industry experts who can assist with your claim, including medical professionals, accident reconstructionists, engineers, and financial experts. Your case is in good hands at Harmon Parker, P.A.
Contact us at (813) 452-4144 to request a free consultation with our Tampa catastrophic injury attorneys.

Client Testimonials
The Opinions that Matter Most
- Jim C.

- Frank R.

- Heidi F.

- K.H. Nursing Home Abuse, Decubitus Ulcer Death, Polk $1.5 Million

Motorcycle Accident, Wrongful Death, Sarasota $1.3 Million

Automobile Accident, Wrongful Death of 89 year old, Hillsborough $2.8 Million

Negligent Security, Hillsborough $1.9 Million

Automobile Accident, Near Amputation, Hillsborough $1.9 Million

Automobile Accident, Hillsborough $1.7 Million

Automobile Accident, Spinal Injury, Sarasota $8 Million

Automobile Accident, Brain Injury, Manatee $6.5 Million

Automobile Accident, Wrongful Death, Hillsborough $5.4 Million

Products liability/negligent maintenance case, Hardee $3.1 Million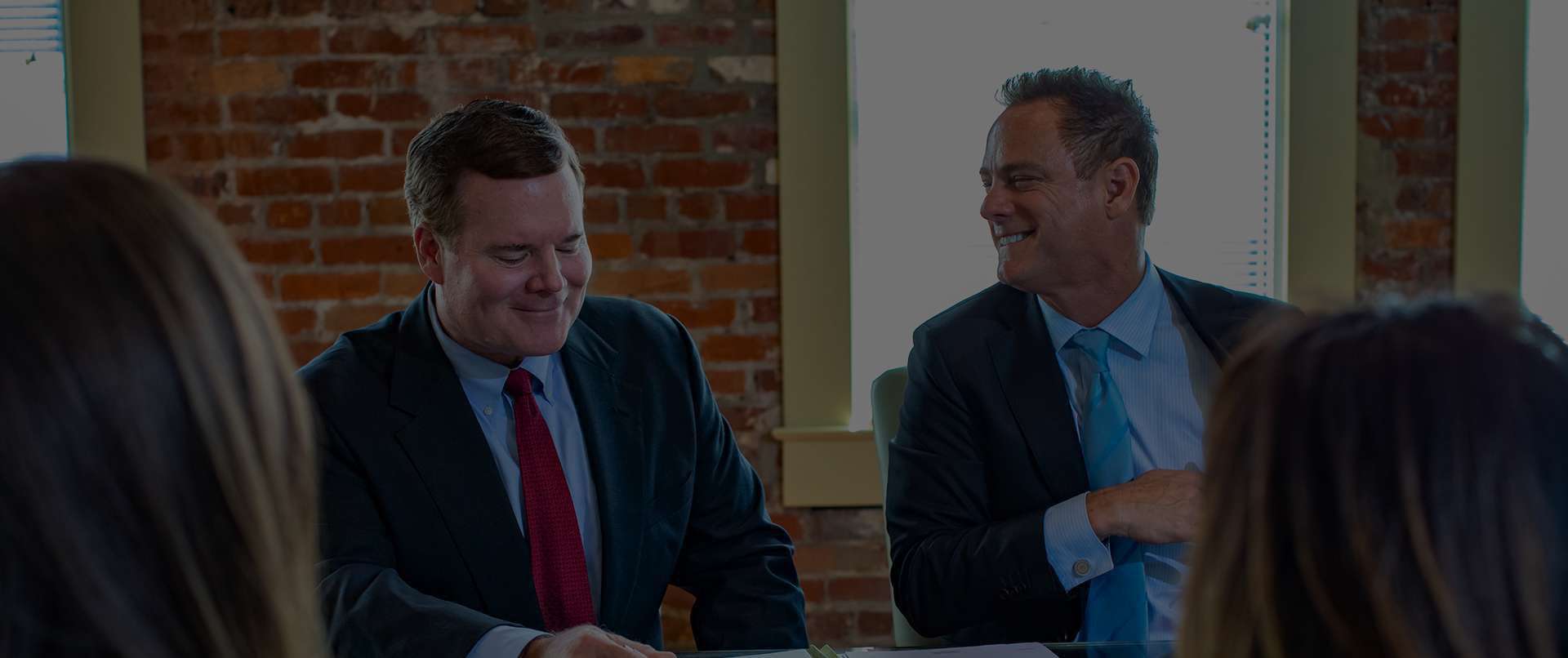 Why Hire Our Firm?
What We Offer Our Clients
Accessible & Available to Clients

We take a hands-on approach & commit to being available to our clients, including after hours & weekends.

A Proven Track Record of Success

As advocates for the injured, we have accrued a long list of successful verdicts and settlements.

Military Veterans on Our Team

Our team includes two military veterans - Mr. Harmon & Mr. Parker are veterans of the Army & Navy, respectively.

Valuable Resources On Your Side

We utilize investigators, medical specialists & accident reconstructionists & have resources to handle big cases.

A Concierge-Level of Service

We hold ourselves to high standards of communication and are committed to keep you updated on your case.

Results-Driven Approach

We are not afraid to do whatever is necessary to win your case, including going to trial.