Tampa Pedestrian Accidents Attorneys
Thousands of Cases Handled since 1999
The majority of pedestrian accidents occur in urban areas where traffic and people are the densest. In a large metropolitan area like Tampa, pedestrians and motorists must share the public areas. Crosswalks, bus stops, school zones, and even sidewalks can all be places where pedestrians are injured. When these accidents occur due to the negligent or reckless behavior of drivers, pedestrians have legal recourse.
If you or someone you love has been injured as a pedestrian through negligence, it is vital to involve an attorney from Harmon Parker, P.A. Individuals represented by a reputable attorney are more likely to recover greater compensation in personal injury claims than those who settle with the insurance company alone. Insurance companies will always try to deny or reduce your damages to protect their bottom line. You need to fight back with a legal advocate whose sole aim is to see that your best interests are protected. That is what our Tampa pedestrian accident lawyers have been doing since 1999.
Schedule a free consultation by contacting us online or at (813) 452-4144.
Pedestrian Accidents in Florida
Pedestrians are often exposed to the unpredictability of drivers when walking in or near high-traffic areas.
These accidents can be caused by:
Driver inattention
Driver unfamiliarity with the area
Distracted driving, such as texting, eating, drinking, grooming, talking to passengers, or adjusting GPS systems while driving
Driving while under the influence of alcohol and/or drugs
Speeding
Failing to give right of way to pedestrians
Failing to observe traffic signs, signals, and crosswalks
Aggressive driving
In any type of traffic accident, pedestrians will likely suffer the worst when it comes to injuries. These injuries can range from fractures, sprains, and bruises to organ damage, loss of limbs, traumatic brain injuries, and spinal cord damage.
Possible Damages in a Pedestrian Accident Case
In Florida, owners and operators of a motor vehicle have a duty of care to others on the road through the maintenance of their own vehicle and the manner that they drive their vehicle. When it comes to pedestrian accidents, you will likely be entitled to damages if a vehicle driver caused you harm as a result of negligence.
There are several types of damages that you may be entitled to, which include medical expenses and lost wages. You can also be entitled to "non-economic damages," which can include compensation for mental anguish, and pain and suffering.
Turn to a Respected Legal Team
When faced with injuries caused by a negligent driver, you should turn to a law firm that has demonstrated its competence in handling personal injury claims. Our Tampa pedestrian accident lawyers have a thorough understanding of Florida personal injury law, are experienced litigators, and have the resources to fully address your claim. Let us help you seek the compensation that you deserve for all of your damages through a negotiated settlement or in court.
Ready to discuss your case with one of our skilled attorneys? Contact us at (813) 452-4144.

Client Testimonials
The Opinions that Matter Most
- Jim C.

- Frank R.

- Heidi F.

- K.H. Nursing Home Abuse, Decubitus Ulcer Death, Polk $1.5 Million

Motorcycle Accident, Wrongful Death, Sarasota $1.3 Million

Automobile Accident, Wrongful Death of 89 year old, Hillsborough $2.8 Million

Negligent Security, Hillsborough $1.9 Million

Automobile Accident, Near Amputation, Hillsborough $1.9 Million

Automobile Accident, Hillsborough $1.7 Million

Automobile Accident, Spinal Injury, Sarasota $8 Million

Automobile Accident, Brain Injury, Manatee $6.5 Million

Automobile Accident, Wrongful Death, Hillsborough $5.4 Million

Products liability/negligent maintenance case, Hardee $3.1 Million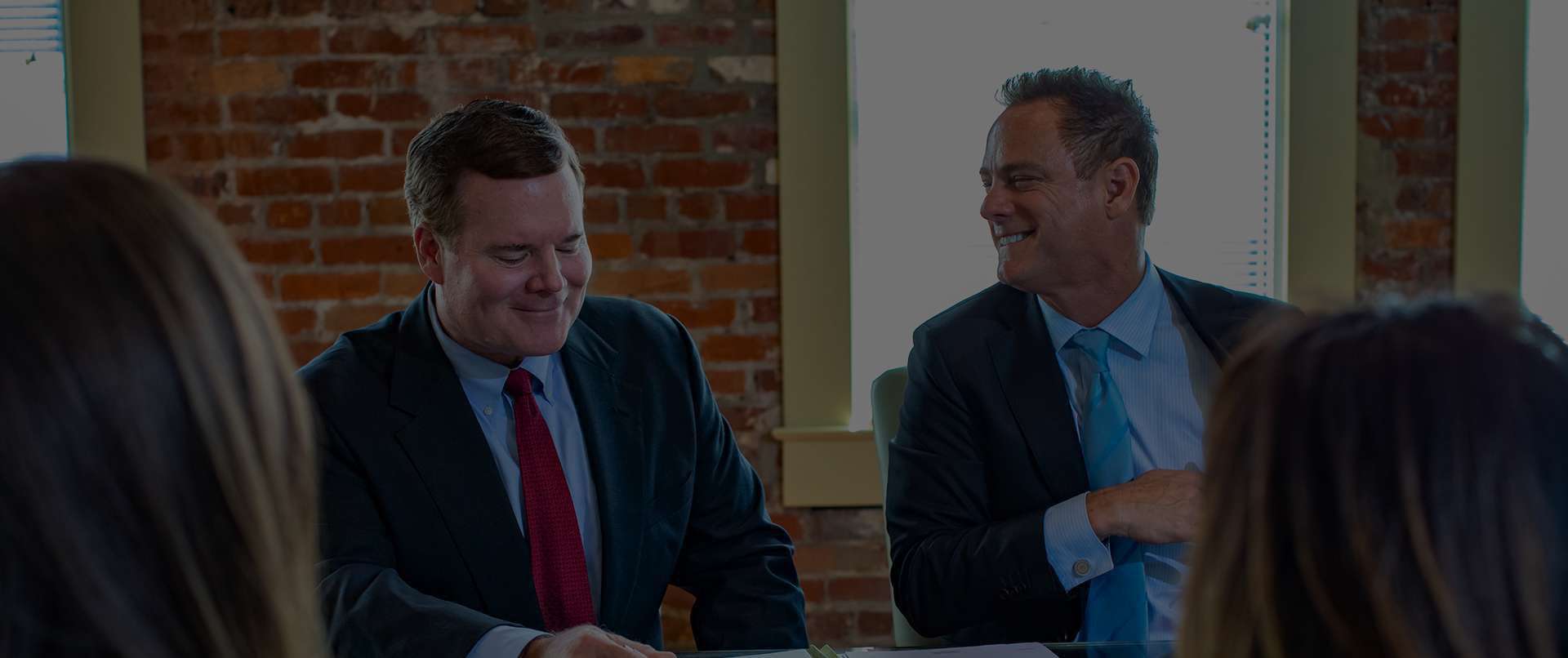 Why Hire Our Firm?
What We Offer Our Clients
Accessible & Available to Clients

We take a hands-on approach & commit to being available to our clients, including after hours & weekends.

A Proven Track Record of Success

As advocates for the injured, we have accrued a long list of successful verdicts and settlements.

Military Veterans on Our Team

Our team includes two military veterans - Mr. Harmon & Mr. Parker are veterans of the Army & Navy, respectively.

Valuable Resources On Your Side

We utilize investigators, medical specialists & accident reconstructionists & have resources to handle big cases.

A Concierge-Level of Service

We hold ourselves to high standards of communication and are committed to keep you updated on your case.

Results-Driven Approach

We are not afraid to do whatever is necessary to win your case, including going to trial.