Tampa Construction Accident Attorneys
High-Quality Legal Service from Seasoned Litigators
Construction sites are a leading area for injuries and deaths in Florida and across the nation. According to the Bureau of Labor Statistics, approximately 150,000 construction site accidents occur annually, the majority of which are falls. While construction workers are covered by Florida workers' compensation laws, third parties may also exist who are responsible or who contribute to construction site accidents.
Deconstructing your case to discover all those who should be held accountable for your injuries will require the services of an experienced Tampa construction accident lawyer. At Harmon Parker, P.A., our skilled legal team is here to help you recover the compensation you need and deserve from all sources who contributed to your injuries. With a Florida Bar board-certified civil trial lawyer on board, you can have peace of mind knowing that your case is being handled by a highly trained litigator.
Contact us at (813) 452-4144 for a free consultation with our team.
Who May Be Responsible in a Construction Accident?
Many parties may have played a part in your injuries at a construction site. Management companies, silent partners, and more may all be part of the team in charge of the site.
You may be able to file the following types of injury claims:
Workers' compensation from your immediate employer
Personal injury, such as premises liability
Other claims against third parties, such as owners of heavy equipment, outside contractors, subcontractors, drivers, or any party outside of your employer who was negligent
It can be challenging to pinpoint who might be responsible for your injuries. Only through an intensive investigation can the responsible parties be found and the appropriate type of legal action initiated.
In the case of third-party personal injury claims, you may be eligible for damages including:
Pain and suffering
Medical expenses
Lost wages
Disability
Some of these damages are not available through workers' compensation claims, as the workers' compensation program limits the amount of money you can receive and how long you can receive it.
Recovering Damages After a Construction Accident
In the case that you suffered injury at a construction site due to negligence of one party or another, the court may award you a variety of damages, such as:
Medical costs

Rehabilitative costs

Costs of future medical expenses

Lost wages from missed work

Non-economic damages, such as pain and suffering
The damages you are able to recover will heavily depend on your specific circumstance and the attorney you get to represent you. The insurance company will try to decrease the settlement, but our firm will fight for the compensation you rightfully deserve.
Let Our Seasoned Legal Staff Help You
Construction accident injuries can be extremely serious, ranging from broken bones to traumatic head injuries, spinal cord injuries, electrocutions, and more. In the wake of such injuries, you need an experienced attorney in your corner who has the skills, resources, and drive to help you recover the compensation you deserve. Call the Tampa construction accident attorneys at Harmon Parker, P.A. to get started as soon as possible.
We are always available. Call (813) 452-4144 for the help you need today.

Client Testimonials
The Opinions that Matter Most
- Jim C.

- Frank R.

- Heidi F.

- K.H. Automobile Accident, Brain Injury, Manatee $6.5 Million

Automobile Accident, Hillsborough $1.7 Million

Automobile Accident, Near Amputation, Hillsborough $1.9 Million

Automobile Accident, Recommended Neck Surgery $1.1 Million

Automobile Accident, Spinal Injury, Sarasota $8 Million

Automobile Accident, Wrongful Death of 89 year old, Hillsborough $2.8 Million

Automobile Accident, Wrongful Death, Hillsborough $5.4 Million

Bicycle collision $13.6 Million

Boating Accident Resulting in Traumatic Brain Injury $6.2 Million

Motorcycle Accident, Wrongful Death, Sarasota $1.3 Million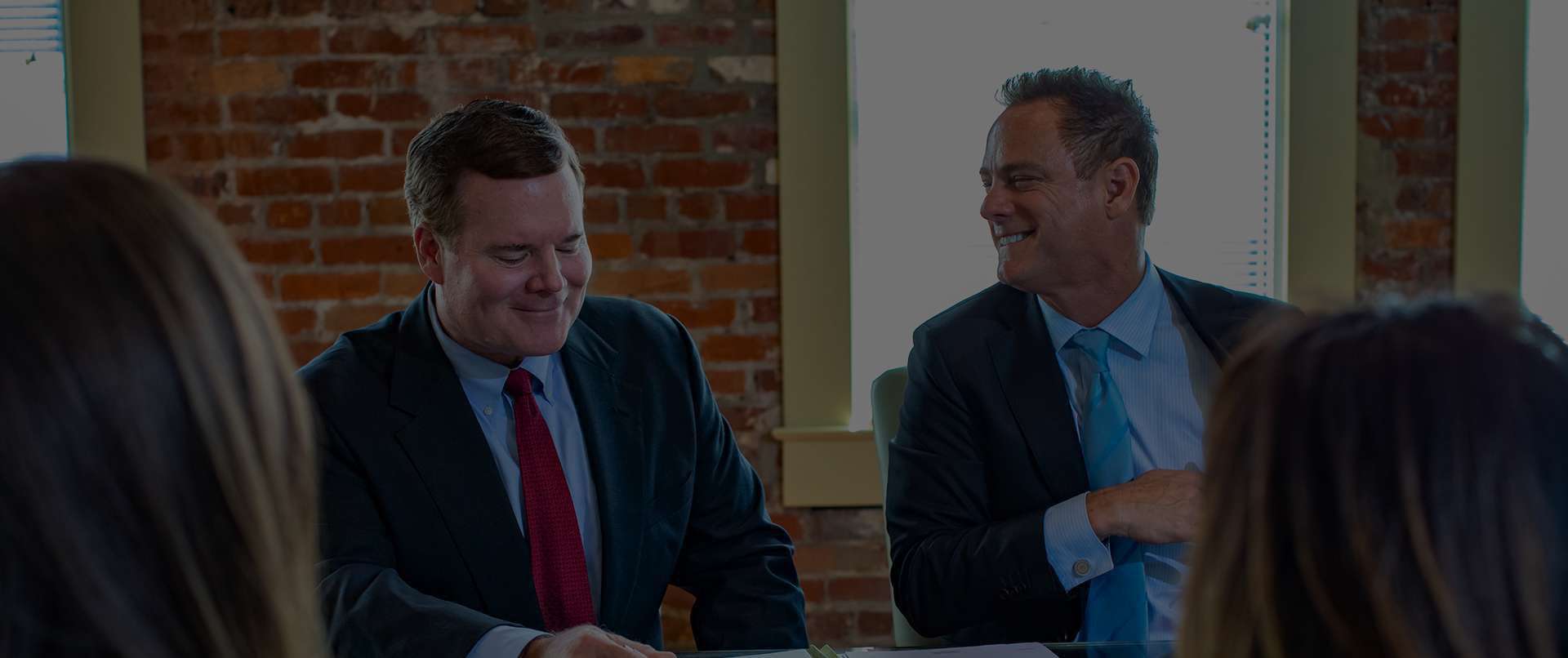 Why Hire Our Firm?
What We Offer Our Clients
Accessible & Available to Clients

We take a hands-on approach & commit to being available to our clients, including after hours & weekends.

A Proven Track Record of Success

As advocates for the injured, we have accrued a long list of successful verdicts and settlements.

Military Veterans on Our Team

Our team includes two military veterans - Mr. Harmon & Mr. Parker are veterans of the Army & Navy, respectively.

Valuable Resources On Your Side

We utilize investigators, medical specialists & accident reconstructionists & have resources to handle big cases.

A Concierge-Level of Service

We hold ourselves to high standards of communication and are committed to keep you updated on your case.

Results-Driven Approach

We are not afraid to do whatever is necessary to win your case, including going to trial.