Tampa Motorcycle Accidents Lawyers
Competent & Compassionate Legal Service for the Injured
As the Sunshine State, Florida is home to many motorcyclists who enjoy this form of transportation in the state's warm weather. While motorcycles are a cheaper form of transportation and a fun ride for sport and recreation, they are also a much more dangerous way to travel. Without the solid steel shell of a vehicle and other key safety features – including seat belts and airbags – a motorcyclist stands little chance of avoiding injuries when involved in an accident.
It is a well-known fact that, in any motorcycle accident involving a bike and another vehicle, the motorcyclist will generally incur the worst injuries. When these injuries are caused by the negligence of the other driver or another third party, a personal injury claim can be made for compensatory damages. At Harmon Parker, P.A. we are well-versed in handling these types of cases using all or our available resources to substantiate your claim.
Talk to a Tampa motorcycle accident attorney during a free consultation by calling (813) 452-4144.
Motorcycle Accidents in Tampa, Florida
Motorcycle accidents can result in serious injuries, ranging from fractures to head and spinal injuries. A common cause for motorcycle crashes is that the other driver failed to see the motorcycle.
This failure may be caused by many factors, such as:
Distracted driving
Speeding
Other moving violations
Driving under the influence of alcohol and/or drugs
Fatigue
Other motorists often fail to give motorcycles the space they need and may be unaware of the speed when an oncoming motorcycle is heading towards them. This lack of judgment can lead to accidents where motorists make left turns in front of motorcycles. As in any accident, understanding and proving fault is crucial to the negotiation of a fair settlement or to proving your claim in court if necessary.
What Damages Can I Recover for My Motorcycle Accident Case?
Motorcycle accidents can range from minor to catastrophic, but regardless of the severity, you may be entitled to compensation for the damages you have suffered. Recovering from injuries can cost significant amounts of money in medical bills and lost wages.
With the help of an attorney who can achieve a successful outcome, you may be entitled to the following types of damages for your motorcycle accident case:
Special Damages - Damages unique to the case, including medical bills, property damage, and legal fees.

General Damages - Damages that are generally suffered in a motorcycle accident, including physical pain and suffering, and mental anguish.

Punitive Damages - Additional damages a judge may award if compensation is not enough to fully cover.
Turn to Harmon Parker, P.A.
Engaging the services of a motorcycle accident attorney as soon as possible following a motorcycle crash in critical to your claim. You should not rely on anyone else to obtain all the evidence that may be necessary in your case. If you put off calling our firm, important evidence – such as the damage to vehicles, witness testimony, or skid marks on the road – may be lost or compromised.
Our firm can thoroughly investigate the scene of the accident and call in accident reconstruction experts to determine fault. This evidence can play a significant role in your case when the insurance company attempts to deny or limit compensation.
Reach out to us at (813) 452-4144 or contact us online for the help you need following your motorcycle accident.

Client Testimonials
The Opinions that Matter Most
- Jim C.

- Frank R.

- Heidi F.

- K.H. Automobile Accident, Brain Injury, Manatee $6.5 Million

Automobile Accident, Hillsborough $1.7 Million

Automobile Accident, Near Amputation, Hillsborough $1.9 Million

Automobile Accident, Recommended Neck Surgery $1.1 Million

Automobile Accident, Spinal Injury, Sarasota $8 Million

Automobile Accident, Wrongful Death of 89 year old, Hillsborough $2.8 Million

Automobile Accident, Wrongful Death, Hillsborough $5.4 Million

Bicycle collision $13.6 Million

Boating Accident Resulting in Traumatic Brain Injury $6.2 Million

Motorcycle Accident, Wrongful Death, Sarasota $1.3 Million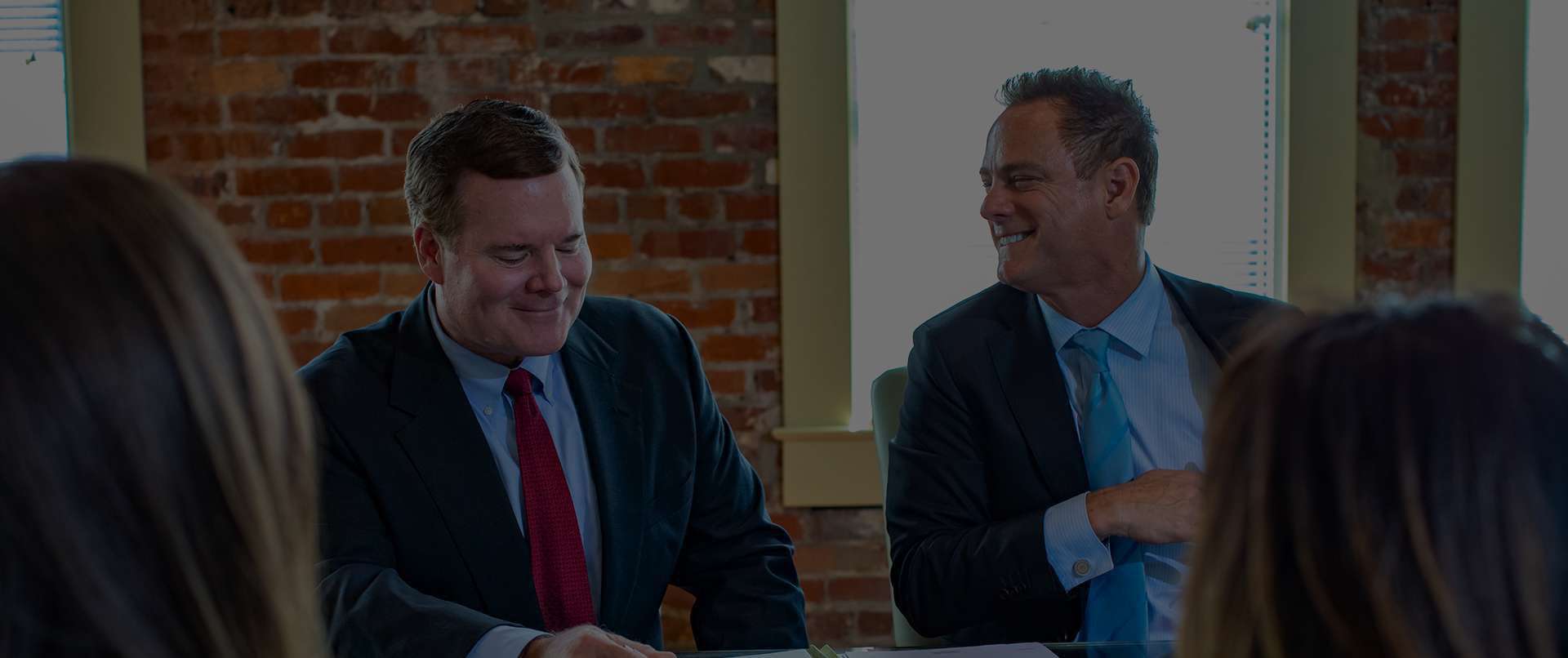 Why Hire Our Firm?
What We Offer Our Clients
Accessible & Available to Clients

We take a hands-on approach & commit to being available to our clients, including after hours & weekends.

A Proven Track Record of Success

As advocates for the injured, we have accrued a long list of successful verdicts and settlements.

Military Veterans on Our Team

Our team includes two military veterans - Mr. Harmon & Mr. Parker are veterans of the Army & Navy, respectively.

Valuable Resources On Your Side

We utilize investigators, medical specialists & accident reconstructionists & have resources to handle big cases.

A Concierge-Level of Service

We hold ourselves to high standards of communication and are committed to keep you updated on your case.

Results-Driven Approach

We are not afraid to do whatever is necessary to win your case, including going to trial.