Tampa Product Liability Attorneys
Harmed by a Dangerous or Defective Product?
When you purchase a product, whether it be a children's toy, a heated blanket, or an automobile, you don't expect it to put you in danger. Unfortunately, defects in consumer products happen every day and can cause serious, sometimes catastrophic injuries.
If you've been harmed by one of these products, Harmon Parker, P.A. can help!
Our experienced legal team can handle even the most complex product liability cases and help you understand the best way to make your claim.
What Are the Components of a Product Liability Case?
Florida products liability statutes generally agree that the products you use every day should not cause you harm.
To have a successful product liability case, however, you will need to prove 4 things:
The manufacturer was legally obliged to design and manufacture a reasonably safe product
The manufacturer failed their legal duty to do so (which constitutes negligence)
You suffered an injury because of this breach
Your injury caused you financial damages
While this seems simple enough, the burden of proof rests squarely on your shoulders as the plaintiff, defense tactics can be challenging, and the laws at play are incredibly specific.
For these reasons, and so you do not have to go through a complex legal battle alone, we recommend you enlist the help of our experienced product liability lawyers in Tampa.
What Is Strict Liability?
In some cases, such as those with unreasonably dangerous products, you will not have to prove negligence as outlined above. These cases are referred to as strict liability claims, meaning the defect or condition of the product was so unsafe that the plaintiff must accept absolute liability when the correct links are proven.
For strict liability cases, you must prove:
The manufacturer's relationship to the product that harmed you
A defect in the product (that made it unsafe for you to use)
The defective product was the proximate cause of your injuries
While this may sound like an easier case, defendants will go to great lengths to avoid liability.
To protect your best interests, call us at (813) 452-4144 today!
What Is a Defect?
Product liability claims can come about in 3 ways. Defects can be made in manufacturing, be inherent to the product's design, or result from a failure to warn.
Manufacturing Defects: arise when a product is made improperly, contaminated while it is being made, or missing a key component. Examples include:
Razor with a defective blade
Children's toy containing lead
Vehicle made without brake pads
Design Defects: typically occur at the time the product is envisioned. Examples Include:
Vehicle is especially prone to rollovers,
Chair is unable to support the weight of its occupant
Certain brand of tires has a tendency to blowout and cause accidents on the road.
Failure to Warn: this happens with a company sells you a product that is flammable. An example includes:
Heated blanket and fails to warn you of the risk for fire
They could be found liable for a failure to warn and be responsible for any damages the resulting fire causes. The same goes for products containing dangerous chemicals or those with undisclosed side effects.
If you've been harmed by any defective or dangerous product, we encourage you to contact our attorneys today.
Auto Defects
Some of the most common types of product liability cases we see at our firm involve defective automobiles or auto parts.
Brake failures, for instance, can be particularly devastating and lead to catastrophic injuries and even wrongful death claims. Other manufacturing and design defects can cause life-changing car accidents, as well.
Some motorcycles are not made with safety in mind, which leads to horrific results for their riders and passengers.
None of these scenarios are acceptable.
Our firm fights back.
If you've been injured in any of the following scenarios, please get in touch today!
Brake or transmission failure
Defective tires
Fuel system defects
Seat belt & airbag failures
Roof collapses during rollover accidents
Electrical fires or spontaneous combustion
Sudden, unexplained acceleration
In some cases, the parts in question may have already been recalled and the manufacturer may be offering free replacements and legal remedies.
You can check your Vehicle Identification Number (VIN) here.
In others, a class action lawsuit may already be underway.
No matter your situation, our attorneys can help. Explore your options today with a no-cost visit to our Tampa, FL office!
Why Choose Us?
For the past 21 years, our firm has been offering strategic and effective representation to clients in Tampa and throughout Florida. Our personal injury firm has handled product liability claims since 1999 and obtained results that speak for themselves.
We differentiate ourselves by being leaders in the legal industry and experts in our field. Partner Thomas S. Harmon is certified by the National Board of Trial Advocacy in Civil Trial Law and our attorneys are recognized by Martindale-Hubbell and The Million Dollar Advocates Forum.
Above all, we have a long history of satisfied clients and would be honored by the opportunity to add you to the list.
For distinguished legal counsel, call us today at (813) 452-4144 and schedule a free consultation!

Client Testimonials
The Opinions that Matter Most
- Jim C.

- Frank R.

- Heidi F.

- K.H. Automobile Accident, Brain Injury, Manatee $6.5 Million

Automobile Accident, Hillsborough $1.7 Million

Automobile Accident, Near Amputation, Hillsborough $1.9 Million

Automobile Accident, Recommended Neck Surgery $1.1 Million

Automobile Accident, Spinal Injury, Sarasota $8 Million

Automobile Accident, Wrongful Death of 89 year old, Hillsborough $2.8 Million

Automobile Accident, Wrongful Death, Hillsborough $5.4 Million

Bicycle collision $13.6 Million

Boating Accident Resulting in Traumatic Brain Injury $6.2 Million

Motorcycle Accident, Wrongful Death, Sarasota $1.3 Million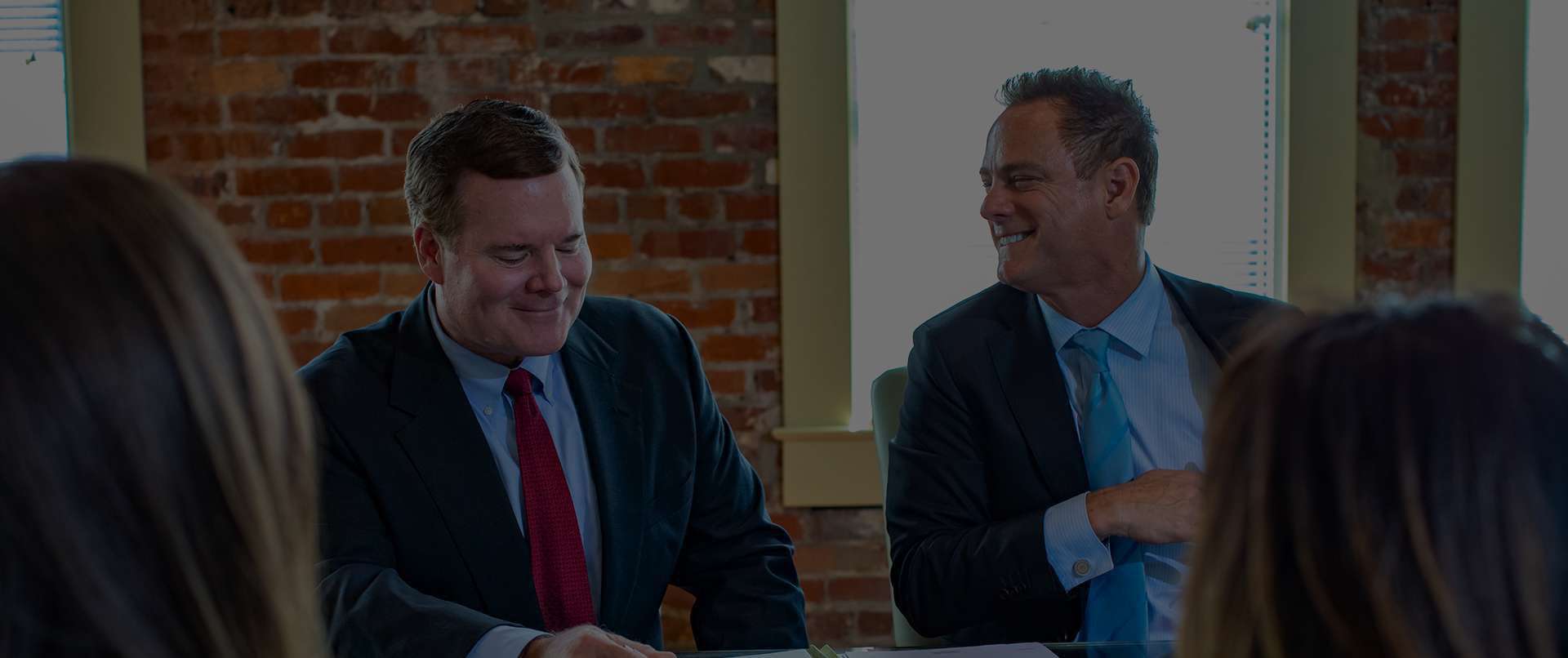 Why Hire Our Firm?
What We Offer Our Clients
Accessible & Available to Clients

We take a hands-on approach & commit to being available to our clients, including after hours & weekends.

A Proven Track Record of Success

As advocates for the injured, we have accrued a long list of successful verdicts and settlements.

Military Veterans on Our Team

Our team includes two military veterans - Mr. Harmon & Mr. Parker are veterans of the Army & Navy, respectively.

Valuable Resources On Your Side

We utilize investigators, medical specialists & accident reconstructionists & have resources to handle big cases.

A Concierge-Level of Service

We hold ourselves to high standards of communication and are committed to keep you updated on your case.

Results-Driven Approach

We are not afraid to do whatever is necessary to win your case, including going to trial.