Tampa Car Accident Attorneys
Client-Focused & Results-Driven Representation
In the aftermath of a car accident, your mind is probably reeling. How will you pay for the medical care you need to treat your injuries? How will you support your family while you are out of work? As these questions weigh on you, remember that Harmon Parker, P.A. is here to fight for you.
We take the burden off our injured clients' shoulders and handle the legal legwork on their behalf. Let our Tampa car accident attorneys take on your injury claim and fight for the compensation you deserve. Our firm has extensive experience holding others accountable for their negligence and helping our clients obtain justice.
---
Discuss your car accident claim with our team today – just call (813) 452-4144.
---
Dealing with Your Car Accident Case
No matter how safe you are on the road, you have no control over other drivers' actions. If someone else failed to obey traffic laws or operated their vehicle negligently, Harmon Parker, P.A. can help you pursue a legal claim.
Many car accidents are caused by:
Texting while driving
Eating and drinking while driving
Inattention and negligence
Drivers distracted by a GPS navigation system
Adjusting the radio while driving
Faulty car parts/mechanical failure
Regardless of the exact cause of your accident, you should not have to suffer physically, emotionally, and financially for someone else's negligence or mistake.
Florida Is a No-Fault Car Insurance State
While most states follow a traditional tort system in regards to car accidents, Florida is one of about a dozen states that follows a no-fault car insurance system. This means that after a car accident, drivers and covered passengers in Florida turn to their own insurance companies for coverage for their financial losses up to the limits of their policy, regardless of who caused the collision. This is known as "personal injury protection," or "PIP" coverage.
To legally register and operate a vehicle in Florida, owners must carry:
$10,000 in personal injury protection (PIP) benefits
$10,000 in property damage liability (PDL) benefits (which pays for damage you cause to someone else's vehicle or property in a collision)
As a trade off for eliminating fault from the equation, PIP claims have limits on the types of losses that are covered. No-fault/PIP claims provide compensation for losses related to medical bills, lost wages, prescription drug costs, and other monetary damages stemming from the accident, but damages for pain and suffering or other non-monetary losses are not covered. In order to step outside of this system and sue the at-fault driver or their insurance company for additional damages, a driver must suffer an injury that meets Florida's "serious injury" threshold.
In Florida, you may only pursue a liability claim against an at-fault driver if you have suffered at least one of the following qualifiers:
Significant or permanent disfigurement
Fractured or broken bones
Permanent limitation of use of a body organ or member
Significant limitation of use of a body function or system, or
Substantially full disability for 90 days or more.
It is important to note that the no-fault system does not apply to vehicle damage claims related to car accidents. In other words, you may pursue a property damage claim or lawsuit against the at-fault driver without limitations.
Florida Car Accident Statute of Limitations
Like most legal actions, civil lawsuits related to car accidents must be filed within a certain amount of time in order to be heard by the courts. This is known as a "statute of limitations." In Florida, the statute of limitations for car accident lawsuits will vary depending on if the crash resulted in injury or death.
Personal injury: Under Florida Statutes section 95.11(3)(a), personal injury claims related to car accidents must be filed within four years of the date of the collision.
Wrongful death: If someone died as a result of the collision, under Florida Statutes section 95.11(4)(d), the victim's family has two years from the date of death to pursue a wrongful death lawsuit against the at-fault driver.
Property damage: Property damage lawsuits must be filed within four years of the date of the collision to be heard by the court.
First Steps to Take After a Car Accident
Car accidents are often very unexpected situations and when they occur, you likely feel that your life has taken a turn and you need a place to turn. During this difficult time, it is most important to remember that the steps you take immediately following a car accident will impact the effectiveness of your case and the compensation you are able to recover. Here are some actions to take immediately following an accident:
Get medical help - Even if you feel fine after the accident, getting medical attention to tend to your injuries can help with your case in the future and prevent further injury.

Gather information - While at the scene of the accident, collect as much information as possible, including photos, insurance information of other parties, and contact information of the witnesses.

Notify your insurer - Have your attorney notify your insurance company about the incident. Because they will ask you questions that can incriminate you, this step should be handled by your lawyer.

Contact 911 - Calling the police department is an important step to ensure that all passengers and drivers are safe. It is also important so that an official police report can be filed.

Contact your attorney - Working with a car accident attorney from the get go is beneficial for the effectiveness of your case.
Let our Tampa Car Accident Lawyers Build a Strong Claim on Your Behalf
Immediately following a car accident, it is vital that you seek medical care, even if you do not notice any serious injuries right away. You should also thoroughly document all the details of the accident. Be sure to take plenty of photos, gather witness contact information, and collect information from all other drivers involved in the incident. The next step is to contact our Tampa car accident attorneys at Harmon Parker, P.A.
When handling a car accident injury claim, we work tirelessly to:
Prove the other driver did not perform the necessary duty of care while operating their vehicle
Investigate whether the other driver ignored traffic signals or violated traffic laws at the time of the accident
Prove that you would not have incurred injuries if not for the other driver's actions
Deliver a thorough and accurate estimate of the expenses you incurred from the accident, including medical bills, lost wages, and property damage
From start to finish, we will not stop fighting until we have reached a satisfactory resolution that reflects your best interests and compensates you fairly.
---
Contact us online or call (813) 452-4144 to get started on your case today.
---
Florida Car Accident FAQ
What if I am partly at fault for my accident?
You may still be able to recover compensation for a car accident that was partially your fault, albeit at a reduced amount. Under Florida's "pure comparative negligence" rules, if a plaintiff is partially at fault for an accident in which they suffer harm, their eligible recoverable damages will be reduced by a percentage equal to their share of fault. For example, if you suffered $100,000 worth of damages in a collision but are found to be 25% at fault for the crash, you would only be able to receive $75,000 (or $100,000 less 25%). It is best to discuss your situation with a skilled attorney to get a more accurate representation of your eligible compensation.
Do I really need an attorney for a car accident?
Car accidents that result in only cosmetic vehicle damage and minor bruises can generally be handled without legal help. However, if your collision has resulted in serious injury to you, your passengers, or substantial damage to your vehicle, it is in your best interests to discuss your situation with an attorney. An attorney can guard your interests, negotiate with the involved insurance companies, and help you pursue a settlement that fully compensates you for your losses.
How much does it cost to hire a car accident attorney?
The last hing you need after a serious car accident is to face expensive legal fees during your pursuit of compensation. Most car accident lawyers, including those at Harmon Parker, P.A., accept cases on a "contingency fee basis." This means that the law firm will cover all upfront costs of your case will not charge you anything until they recover money on your behalf.
Recommended Reading

Client Testimonials
The Opinions that Matter Most
- Jim C.

- Frank R.

- Heidi F.

- K.H. Automobile Accident, Brain Injury, Manatee $6.5 Million

Automobile Accident, Hillsborough $1.7 Million

Automobile Accident, Near Amputation, Hillsborough $1.9 Million

Automobile Accident, Recommended Neck Surgery $1.1 Million

Automobile Accident, Spinal Injury, Sarasota $8 Million

Automobile Accident, Wrongful Death of 89 year old, Hillsborough $2.8 Million

Automobile Accident, Wrongful Death, Hillsborough $5.4 Million

Bicycle collision $13.6 Million

Boating Accident Resulting in Traumatic Brain Injury $6.2 Million

Motorcycle Accident, Wrongful Death, Sarasota $1.3 Million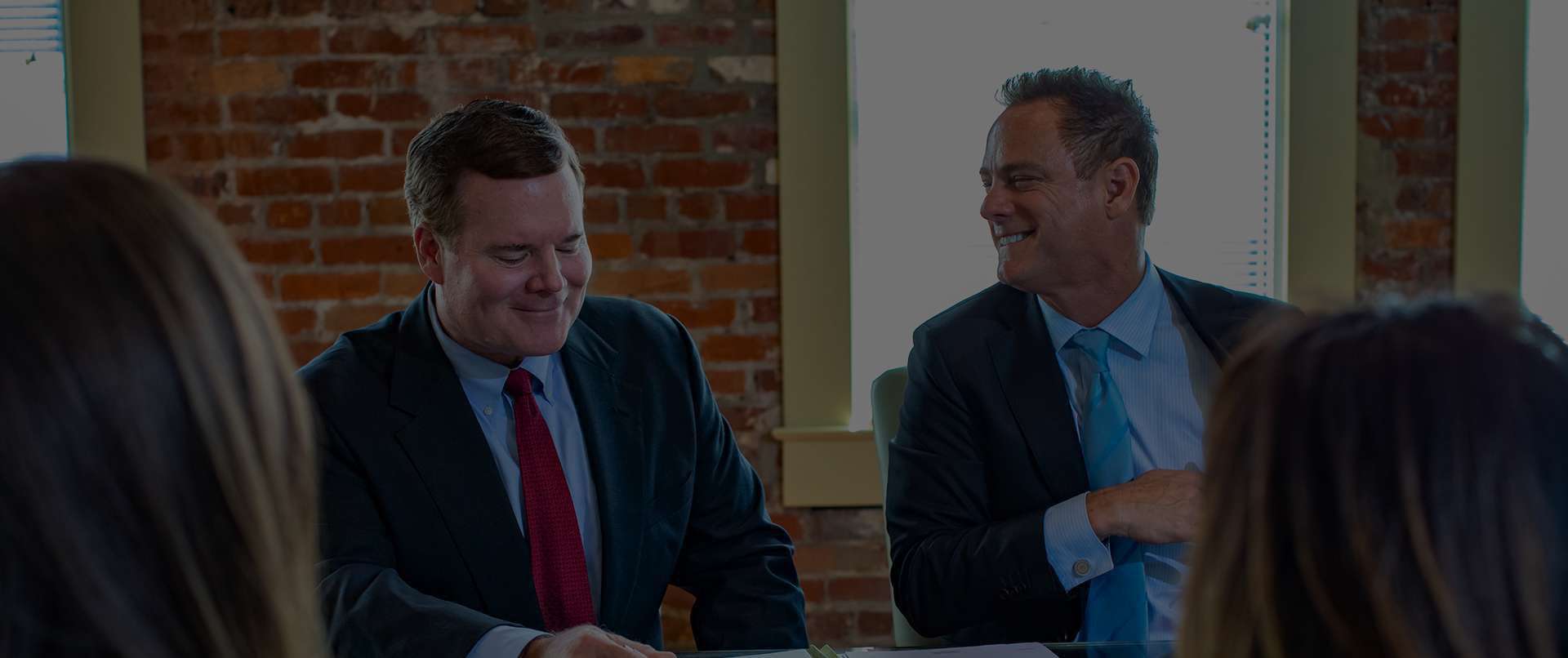 Why Hire Our Firm?
What We Offer Our Clients
Accessible & Available to Clients

We take a hands-on approach & commit to being available to our clients, including after hours & weekends.

A Proven Track Record of Success

As advocates for the injured, we have accrued a long list of successful verdicts and settlements.

Military Veterans on Our Team

Our team includes two military veterans - Mr. Harmon & Mr. Parker are veterans of the Army & Navy, respectively.

Valuable Resources On Your Side

We utilize investigators, medical specialists & accident reconstructionists & have resources to handle big cases.

A Concierge-Level of Service

We hold ourselves to high standards of communication and are committed to keep you updated on your case.

Results-Driven Approach

We are not afraid to do whatever is necessary to win your case, including going to trial.