Tampa Boating Accident Attorneys
Holding Negligent Boaters Accountable for Accidents
There are seemingly countless boat enthusiasts in Florida. People throughout the state enjoy boating for sport and leisure. There are also plenty of commercial enterprises involving boats and boat rides. When you board a boat, you expect the operator to be knowledgeable and capable of controlling the vessel. Likewise, if you are responsibly operating your own boat, you expect other boaters to maintain the same standard of care.
If you were involved in a boat accident, rest assured that you have legal options. Whether the accident was the fault of your pilot or of another boater, Harmon Parker, P.A. can help you seek justice.
Give us a call at (813) 452-4144 or contact us online to get started with a free consultation.
Common Causes of Boat Accidents
Responsible boaters understand the risk associated with negligent or reckless boat operation. Unfortunately, not all boaters act appropriately, putting their passengers and other boaters at risk.
Boat accidents are often caused by:
BUI (boating under the influence)
Speeding
Operator inattention or negligence
Mechanical failure
Violations of navigational rules
Operating a boat in poor weather conditions
Serious Accidents Involving Jet Skis
Jet Ski accidents are a certain type of watercraft accidents that can cause serious damage to all involved parties. Serious injuries can result from a Jet Ski accident, including:
Wrongful death can even result from a serious Jet Ski crash. It is essential that you work with an experienced attorney who can fight for you and help you handle the nuances of your case.
Building a Strong Claim
If you choose to file a legal claim without the assistance of a capable attorney, you put yourself at risk of leaving thousands of dollars on the table. With our Tampa boat accident attorneys on your side, you are better positioned for success – we'll fight to ensure you receive the full compensation to which you are entitled.
Negligence in a Boating Accident Lawsuit
In most cases, a boating accident lawsuit will be brought forth on the basis of negligence. When an individual or company fails to act on their duty of care, they are acting in a negligent manner. Under Florida boating regulations, boat operators have a duty to conduct themselves in a manner that reasonably cares for others on the water. Failure to adhere to requirements is classified as negligence.
If you were injured by a negligent boat operator, your attorney will need to show that the following existed:
The boat operator owed you a duty of care

The duty of care was breached

An injury was sustained as a result of this negligence

The act of negligence was the direct cause of your injury
Work with an attorney who can effectively take on your boating accident case and demonstrate negligence.
Our attorneys take the time to hear your side of the story and to investigate every aspect of the event. We'll collect evidence and bring in experts – such as accident reconstructionists – as needed. Our experienced attorneys have advantageous connections with these kinds of experts as well as decades of collective experience. Though we strive to settle personal injury cases outside of court, we never recommend that a client accept a settlement if it is not in their best interest. We are always ready to take a case to trial.
Talk to our Tampa boat accident attorneys about your case during a free consultation. Call

(813) 452-4144

now.

Client Testimonials
The Opinions that Matter Most
- Jim C.

- Frank R.

- Heidi F.

- K.H. Nursing Home Abuse, Decubitus Ulcer Death, Polk $1.5 Million

Motorcycle Accident, Wrongful Death, Sarasota $1.3 Million

Automobile Accident, Wrongful Death of 89 year old, Hillsborough $2.8 Million

Negligent Security, Hillsborough $1.9 Million

Automobile Accident, Near Amputation, Hillsborough $1.9 Million

Automobile Accident, Hillsborough $1.7 Million

Automobile Accident, Spinal Injury, Sarasota $8 Million

Automobile Accident, Brain Injury, Manatee $6.5 Million

Automobile Accident, Wrongful Death, Hillsborough $5.4 Million

Products liability/negligent maintenance case, Hardee $3.1 Million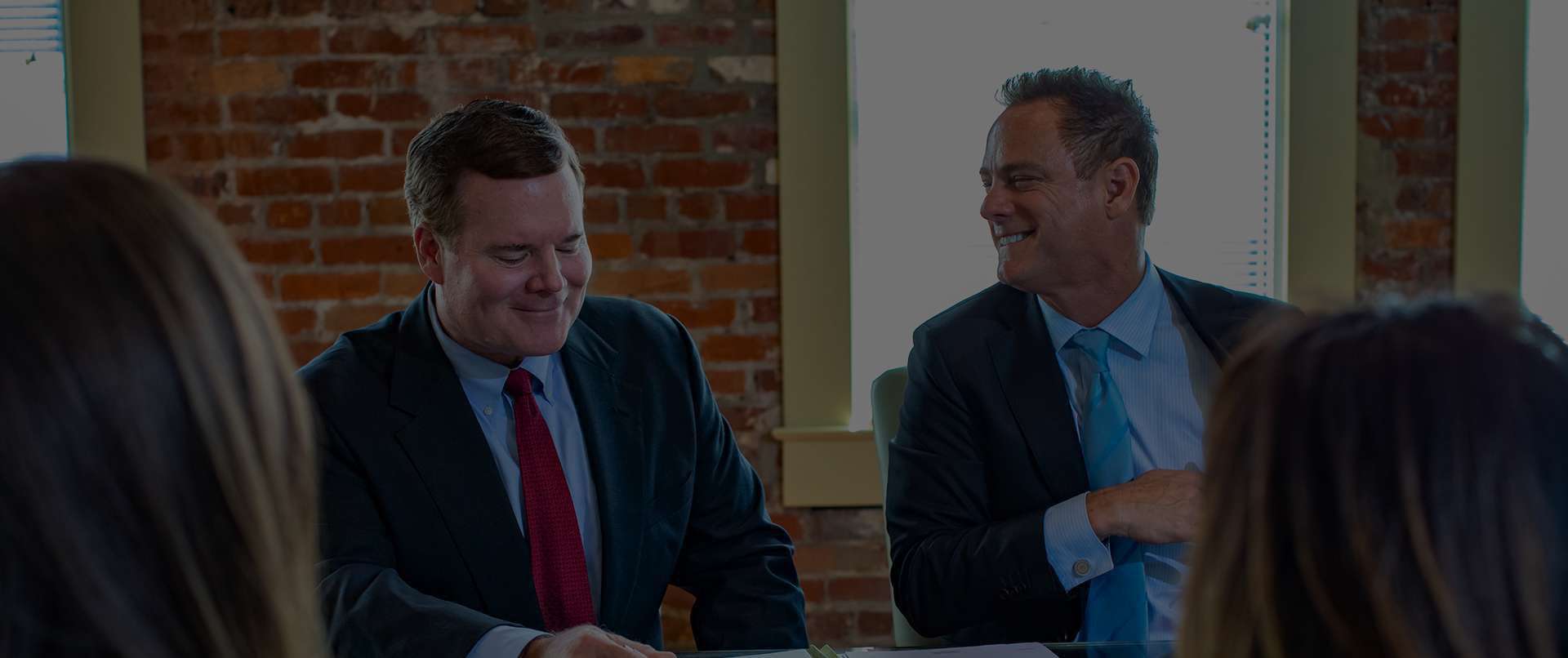 Why Hire Our Firm?
What We Offer Our Clients
Accessible & Available to Clients

We take a hands-on approach & commit to being available to our clients, including after hours & weekends.

A Proven Track Record of Success

As advocates for the injured, we have accrued a long list of successful verdicts and settlements.

Military Veterans on Our Team

Our team includes two military veterans - Mr. Harmon & Mr. Parker are veterans of the Army & Navy, respectively.

Valuable Resources On Your Side

We utilize investigators, medical specialists & accident reconstructionists & have resources to handle big cases.

A Concierge-Level of Service

We hold ourselves to high standards of communication and are committed to keep you updated on your case.

Results-Driven Approach

We are not afraid to do whatever is necessary to win your case, including going to trial.