Tampa Premises Liability Lawyers
Protecting Your Legal Rights & Best Interests
When you are lawfully present on another person's property, you have the right to be reasonably protected from the risk of serious injury due to unsafe conditions. If this right is violated through the negligence of the property owner or manager, you may have the right to pursue a claim for the injuries you sustained. This is known as premises liability law.
If you believe your injuries were caused by safety hazards or conditions which could have been reasonably prevented, you should talk to one of our lawyers at Harmon Parker, P.A. Our firm has a reputation for excellence built on decades of results-driven and client-focused experience led by a Florida board-certified civil trial lawyer. You may be eligible to seek damages for your medical expenses, lost wages, pain, and more through legal action.
Bring your case to a team that knows how to get results. Contact us at (813) 452-4144 for a free consultation.
Premises Liability Law in Florida
In general, to be awarded damages for your injuries it must be proven that the property owner or manager had knowledge or should have had knowledge of an unsafe condition on the premises, that the owner or manager failed to fix the unsafe condition or warn visitors of its existence, and that your injuries were caused by the unsafe condition.
Premises liability claims can be based on:
Slippery or wet floors
Poor or broken lighting in hallways, pathways, stairwells, etc.
Broken or loose handrails
Uneven sidewalks or surfaces
Obstructions in aisles, paths, stairwells, etc.
Defective construction
Negligent security
The most common accident that can be sustained due to property hazards include slips and falls, resulting in a wide range of injuries. These can include sprains, fractures, brain injuries, organ damage, and spinal cord injuries. Such injuries can lead to a lost capacity to work, ongoing medical treatment, and long-term or even permanent disability.
Determining Liability in Your Premises Liability Case
One essential element of any premises liability claim is determining the liability in the situation. In order to file a successful personal injury claim, you will need to prove that the owner or property manager was negligent and had violated his or her duty of care.
You will need to establish the following:
The property owner was aware of the hazard

The property owner did not take action to remove the hazard

The property owner's negligence was the direct cause of your harm

You suffered damages as a result of the accident
Proving fault for premises liability is a complicated process, and it is important that you have a knowledgeable and powerful attorney by your side. Don't try to handle this step on your own. Our team can help you hold the property owner legally responsible for the suffering you have undergone.
Talk to a Tampa Premises Liability Attorney from Harmon Parker, P.A.
Premises liability accidents can occur anywhere, from grocery stores and amusement parks to hotels, restaurants, sports arenas, and office buildings. If your accident was caused by someone else's negligence, you need a strong legal advocate who knows how to fight for what you deserve at the negotiation table or in the courtroom. Our legal team has the qualifications needed to maximize your chances for success.
Let us review your case today. Contact us online or at (813) 452-4144.

Client Testimonials
The Opinions that Matter Most
- Jim C.

- Frank R.

- Heidi F.

- K.H. Automobile Accident, Brain Injury, Manatee $6.5 Million

Automobile Accident, Hillsborough $1.7 Million

Automobile Accident, Near Amputation, Hillsborough $1.9 Million

Automobile Accident, Recommended Neck Surgery $1.1 Million

Automobile Accident, Spinal Injury, Sarasota $8 Million

Automobile Accident, Wrongful Death of 89 year old, Hillsborough $2.8 Million

Automobile Accident, Wrongful Death, Hillsborough $5.4 Million

Bicycle collision $13.6 Million

Boating Accident Resulting in Traumatic Brain Injury $6.2 Million

Motorcycle Accident, Wrongful Death, Sarasota $1.3 Million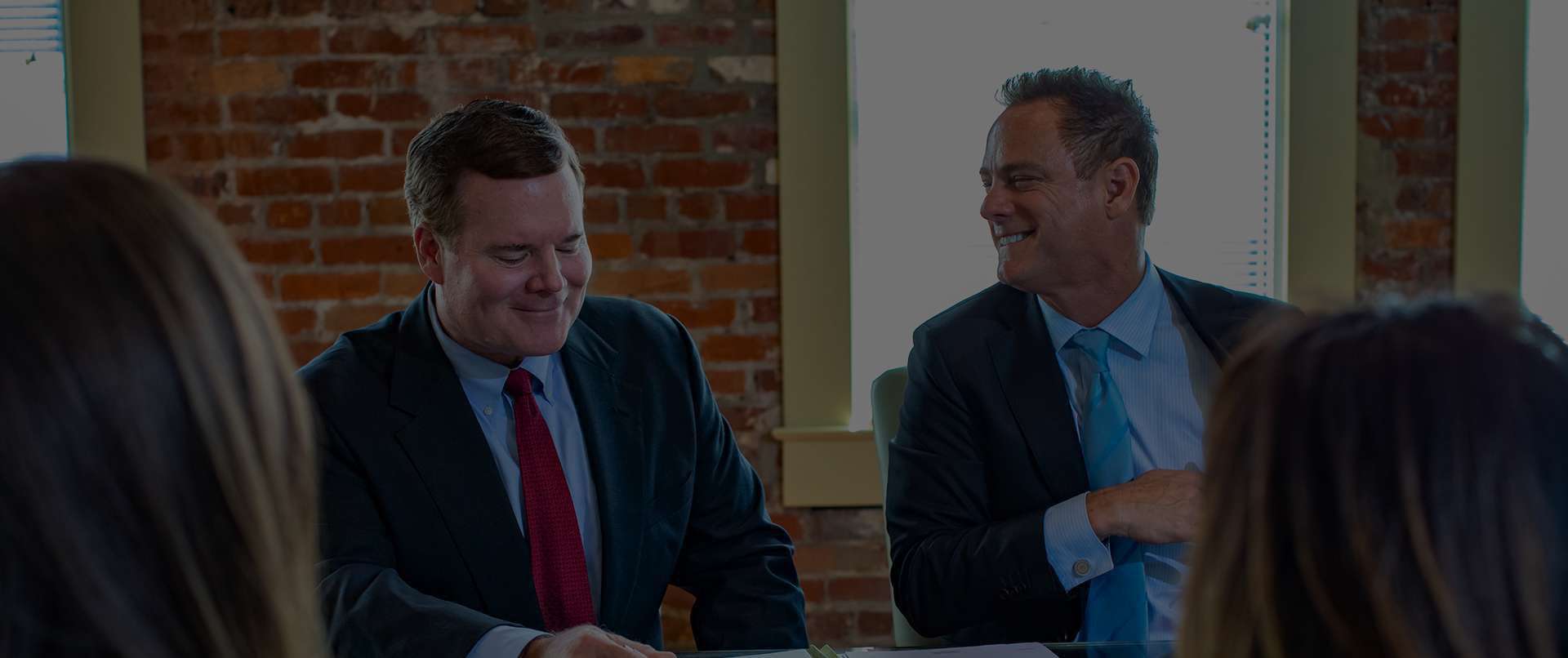 Why Hire Our Firm?
What We Offer Our Clients
Accessible & Available to Clients

We take a hands-on approach & commit to being available to our clients, including after hours & weekends.

A Proven Track Record of Success

As advocates for the injured, we have accrued a long list of successful verdicts and settlements.

Military Veterans on Our Team

Our team includes two military veterans - Mr. Harmon & Mr. Parker are veterans of the Army & Navy, respectively.

Valuable Resources On Your Side

We utilize investigators, medical specialists & accident reconstructionists & have resources to handle big cases.

A Concierge-Level of Service

We hold ourselves to high standards of communication and are committed to keep you updated on your case.

Results-Driven Approach

We are not afraid to do whatever is necessary to win your case, including going to trial.