Tampa Drunk Driving Accident Injury Lawyers
Have You Been Injured by a Drunk Driver?
Driving under the influence of alcohol and/or drugs is illegal in Florida. Drunk driving often leads to accidents due to the driver's impaired ability. When these accidents result in injuries to others, whether they are the drunk driver's passengers or other parties, the driver can be held responsible for all of the damages incurred by victims.
If you or someone you love has been harmed due to a drunk driver in or around Tampa, it is vital that you seek legal representation from a highly qualified drunk driving accident attorney. At Harmon Parker, P.A. our firm has earned a reputation for aggressive representation with compassionate service and open communication. We bring decades of experience and a Florida Bar board-certified civil trial lawyer to the table to ensure that your case is handled with the utmost care and professionalism.
Reach out to our Tampa drunk driving accident injury attorneys at (813) 452-4144.
Drunk Driving Accident Victims in Florida
Those who can bring personal injury claims against drunk drivers include anyone who was injured in an accident caused by that driver's negligence.
Accident victims may be:
Passengers of the drunk driver
Other motorists and their passengers
Drunk driving crashes can cause major injuries, such as head, neck, and back injuries, spinal cord damage, organ damage, broken bones, amputations, and more.
You may be eligible for damages including:
Past and future medical expenses
Lost wages
Pain and suffering
Mental anguish
Lost earning capacity
Disability
Disfigurement
Punitive damages
To improve your chances of receiving the maximum compensation, it is vital that you retain the services of a reliable attorney. Insurance companies will do everything in their power to limit or deny compensation to victims and argue aggressively against punitive damages. Our Tampa drunk driving accident lawyers are well-versed in insurance company tactics and how to combat them. We are also seasoned litigators with proven results over many decades in courtroom trials.
Florida's Dram Shop Law
Every state has its own rules that allow a person to seek compensation when another person causes an accident. In Florida, drunk driving accident victims may sometimes pursue compensation a third party such as a social host or bar that negligently provided alcohol to the intoxicated driver. This is commonly known as a "dram shop" law.
Under Florida Statues section 768.125, individuals who "willingly and unlawfully" provide alcohol to a minor under 21 or who knowingly serve alcohol to a person "habitually addicted" to alcohol may be held liable for any injuries the person may cause. Unlike many other states, however, Florida does not extend this liability to parties who serve alcohol to someone who is visibly intoxicated. Likewise, social hosts cannot be held civilly liable under Florida dram shop law, though they may sometimes face criminal charges if they provide alcohol to a minor.
Let Harmon Parker, P.A. Defend Your Rights
Drunk driving is inexcusable and when it results in harm to others, the responsible driver should be held accountable. Our firm is here to ensure that your personal injury claim against a drunk driver is handled in the most thorough and professional manner possible to ensure that you receive the compensation you deserve and to keep drunk drivers off the road.
You can get started by calling us at (813) 452-4144 for a free case evaluation today.

Client Testimonials
The Opinions that Matter Most
- Jim C.

- Frank R.

- Heidi F.

- K.H. Automobile Accident, Brain Injury, Manatee $6.5 Million

Automobile Accident, Hillsborough $1.7 Million

Automobile Accident, Near Amputation, Hillsborough $1.9 Million

Automobile Accident, Recommended Neck Surgery $1.1 Million

Automobile Accident, Spinal Injury, Sarasota $8 Million

Automobile Accident, Wrongful Death of 89 year old, Hillsborough $2.8 Million

Automobile Accident, Wrongful Death, Hillsborough $5.4 Million

Bicycle collision $13.6 Million

Boating Accident Resulting in Traumatic Brain Injury $6.2 Million

Motorcycle Accident, Wrongful Death, Sarasota $1.3 Million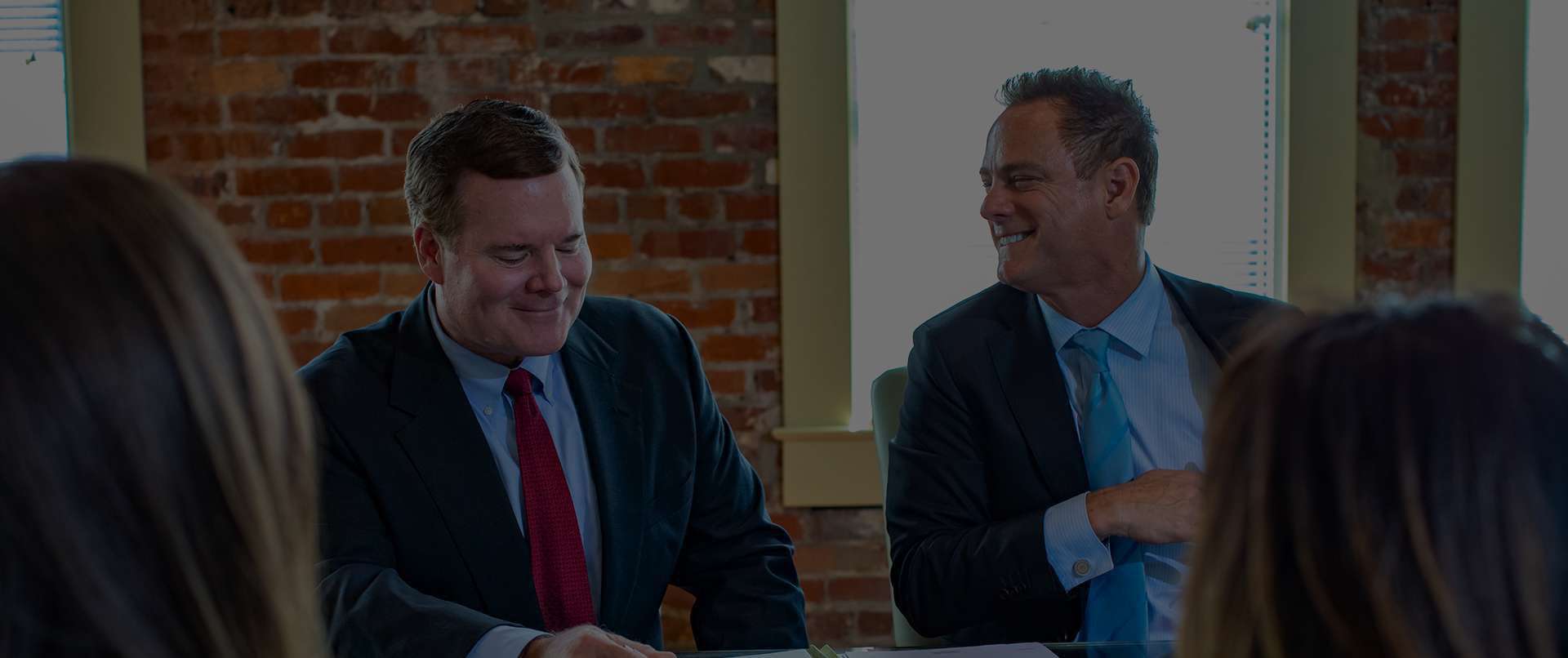 Why Hire Our Firm?
What We Offer Our Clients
Accessible & Available to Clients

We take a hands-on approach & commit to being available to our clients, including after hours & weekends.

A Proven Track Record of Success

As advocates for the injured, we have accrued a long list of successful verdicts and settlements.

Military Veterans on Our Team

Our team includes two military veterans - Mr. Harmon & Mr. Parker are veterans of the Army & Navy, respectively.

Valuable Resources On Your Side

We utilize investigators, medical specialists & accident reconstructionists & have resources to handle big cases.

A Concierge-Level of Service

We hold ourselves to high standards of communication and are committed to keep you updated on your case.

Results-Driven Approach

We are not afraid to do whatever is necessary to win your case, including going to trial.