Bicycle Accident Attorneys in Tampa
Protecting the Rights of Bicyclists throughout Florida
Bicycling is a healthy, affordable, and eco-friendly way to get around. Many Floridians enjoy taking advantage of the warm weather by biking to work, to school, and around town for leisure. Unfortunately, when bicyclists exercise their right to share the road with cars, SUVs, and trucks, they can find themselves at risk of serious injury. Given the relative lack of protection on a bike versus in a car, bicyclists are most likely to sustain serious injuries in the event of an accident.
If you or a loved one was involved in a bike accident, Harmon Parker, P.A. can help you seek the compensation you deserve. When a car or truck driver's negligence causes an accident that leaves you injured, we can be there to fight for justice. Our Tampa bicycle accident attorneys have decades of combined experience to build a strong case on your behalf.
Discuss your case with us by scheduling a free consultation – call (813) 452-4144 now.
Causes of Bicycle Accidents
Even the safest and most knowledgeable bicyclist is still at risk of an accident – bicyclists cannot control the actions and negligence of car and truck drivers. On top of that, even a bicyclist wearing protective gear is still at risk of suffering severe injuries.
Bicycle accidents are often caused by car and truck drivers who:
Are inattentive or drive negligently
Speed
Ride too close to a bike lane
Make turns or change lanes without checking for bicyclists
Pull into driveways or out of parking lots without checking for bicyclists
Damages in Bicycle Injury Claims
If you have suffered a significant injury in a bicycle accident, Harmon Parker, P.A. can help you fight for the compensation to which you are entitled. We have helped thousands of injured Floridians obtain favorable results in their personal injury claims.
A successful claim may award you damages for:
Property damage
Medical bills
Future medical care needs
Lost wages
Lost earning potential
Pain and suffering
Mental/emotional distress
Do not hesitate to discuss your case with us as soon as possible. Call (813) 452-4144 or contact us online today.

Client Testimonials
The Opinions that Matter Most
- Jim C.

- Frank R.

- Heidi F.

- K.H. Automobile Accident, Brain Injury, Manatee $6.5 Million

Automobile Accident, Hillsborough $1.7 Million

Automobile Accident, Near Amputation, Hillsborough $1.9 Million

Automobile Accident, Recommended Neck Surgery $1.1 Million

Automobile Accident, Spinal Injury, Sarasota $8 Million

Automobile Accident, Wrongful Death of 89 year old, Hillsborough $2.8 Million

Automobile Accident, Wrongful Death, Hillsborough $5.4 Million

Bicycle collision $13.6 Million

Boating Accident Resulting in Traumatic Brain Injury $6.2 Million

Motorcycle Accident, Wrongful Death, Sarasota $1.3 Million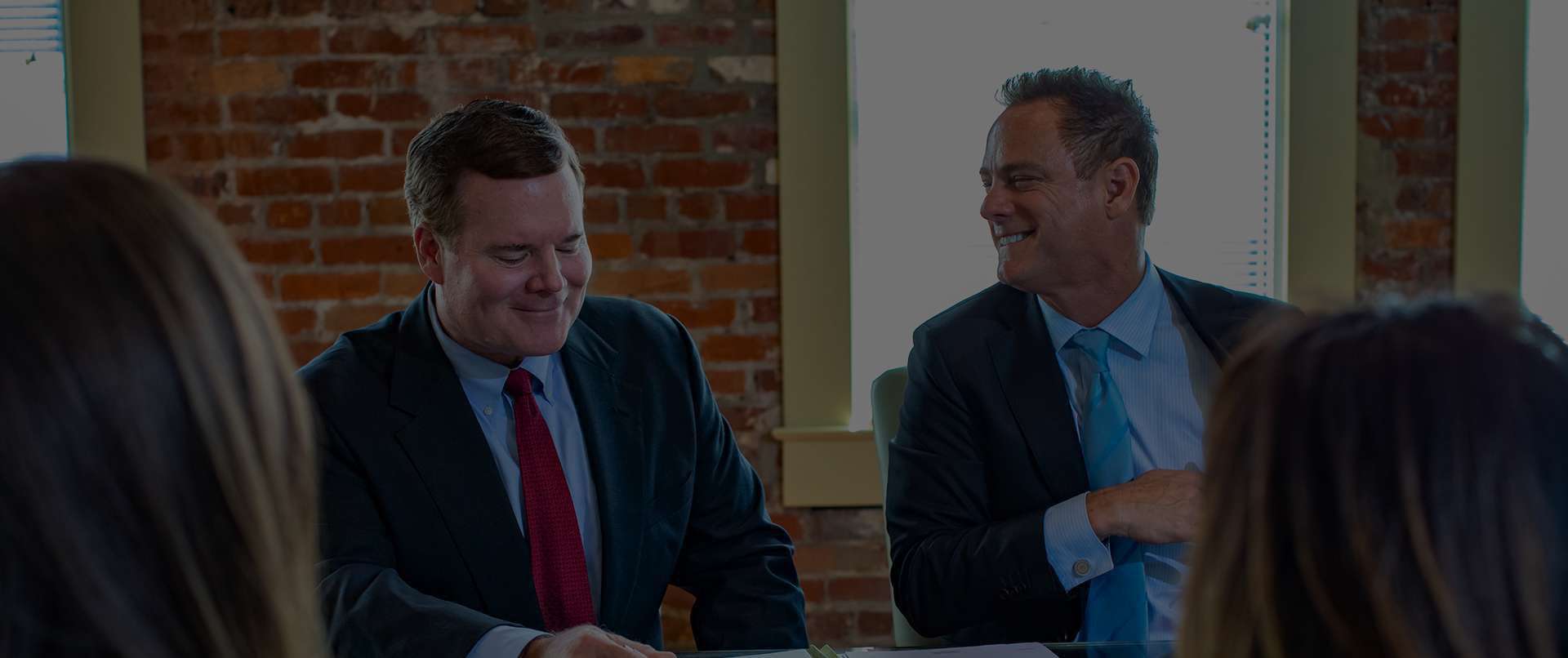 Why Hire Our Firm?
What We Offer Our Clients
Accessible & Available to Clients

We take a hands-on approach & commit to being available to our clients, including after hours & weekends.

A Proven Track Record of Success

As advocates for the injured, we have accrued a long list of successful verdicts and settlements.

Military Veterans on Our Team

Our team includes two military veterans - Mr. Harmon & Mr. Parker are veterans of the Army & Navy, respectively.

Valuable Resources On Your Side

We utilize investigators, medical specialists & accident reconstructionists & have resources to handle big cases.

A Concierge-Level of Service

We hold ourselves to high standards of communication and are committed to keep you updated on your case.

Results-Driven Approach

We are not afraid to do whatever is necessary to win your case, including going to trial.