Tampa Wrongful Death Attorneys
Compassionate Guidance & Skilled Advocacy
There is nothing more devastating than losing a loved one – especially if you lost them due to someone else's negligence, mistake, or inaction.
Wrongful death could occur in virtually any type of accident, including:
If you lost a loved one in a preventable and negligent accident, you have the right to pursue legal action. Consult with the Tampa wrongful death attorneys at Harmon Parker, P.A. Our compassionate team of legal professionals can build a strong case on your behalf, handling every aspect of your case while you focus on your family.
Contact us online or call (813) 452-4144 to discuss your case with us during a free consultation.
Damages in Wrongful Death Claims
After losing a loved one, the emotional and financial effects can add up and have a serious impact on your life. By filing a wrongful death claim, you may be able to obtain financial compensation as a form of support. Though no amount of money can undo the pain you have suffered, it can help you move on and support your surviving family members.
In a wrongful death case, you may be compensated for:
Lost income
Loss of companionship
Emotional distress
The deceased's savings
The deceased's medical expenses
Funeral expenses
The insurance company will likely fight tooth and nail to avoid paying you the full compensation to which you are entitled under the law. Insurance companies have large teams of experienced attorneys who are focused on limiting their liability. To combat this, you need a skilled and capable wrongful death attorney on your side. Turn to Harmon Parker, P.A. in your time of need.
Give us a call at (813) 452-4144 to schedule your free consultation.

Client Testimonials
The Opinions that Matter Most
- Jim C.

- Frank R.

- Heidi F.

- K.H. Automobile Accident, Brain Injury, Manatee $6.5 Million

Automobile Accident, Hillsborough $1.7 Million

Automobile Accident, Near Amputation, Hillsborough $1.9 Million

Automobile Accident, Recommended Neck Surgery $1.1 Million

Automobile Accident, Spinal Injury, Sarasota $8 Million

Automobile Accident, Wrongful Death of 89 year old, Hillsborough $2.8 Million

Automobile Accident, Wrongful Death, Hillsborough $5.4 Million

Bicycle collision $13.6 Million

Boating Accident Resulting in Traumatic Brain Injury $6.2 Million

Motorcycle Accident, Wrongful Death, Sarasota $1.3 Million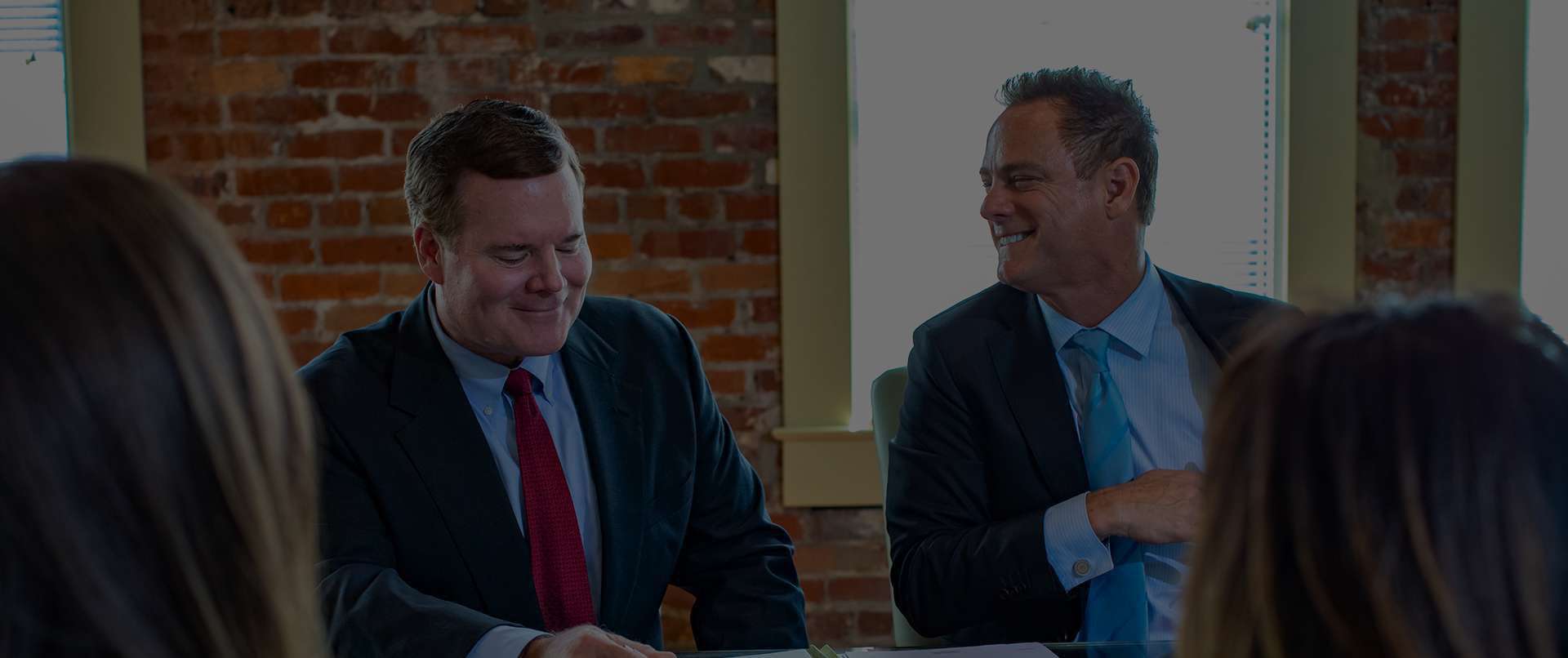 Why Hire Our Firm?
What We Offer Our Clients
Accessible & Available to Clients

We take a hands-on approach & commit to being available to our clients, including after hours & weekends.

A Proven Track Record of Success

As advocates for the injured, we have accrued a long list of successful verdicts and settlements.

Military Veterans on Our Team

Our team includes two military veterans - Mr. Harmon & Mr. Parker are veterans of the Army & Navy, respectively.

Valuable Resources On Your Side

We utilize investigators, medical specialists & accident reconstructionists & have resources to handle big cases.

A Concierge-Level of Service

We hold ourselves to high standards of communication and are committed to keep you updated on your case.

Results-Driven Approach

We are not afraid to do whatever is necessary to win your case, including going to trial.