Tampa Nursing Home Abuse Lawyers
We Can Fight for Your Loved Ones in Florida & Beckley, WV
Do you believe that your family member has been neglected or abused while in the care of a nursing home or assisted living facility? While many of these facilities operate professionally and ethically, some do not. Nursing home abuse can occur in many ways and leave residents in various states of harm. These facilities are required to follow specific laws when caring for patients. When these laws are violated, a personal injury claim can be made on behalf of the abused individual.
At Harmon Parker, P.A., our reputable legal teams in Florida and West Virginia provide compassionate and results-driven legal representation in nursing home abuse cases. We are dedicated to holding these facilities accountable for any harm they may cause to their often-defenseless patients. By doing so, we can help to reduce elder abuse for others who remain or who will be placed into their care.
Bring your nursing home abuse case to a law firm with a strong history of successful results. Call (813) 452-4144 or contact us online for a free consultation at our offices in Tampa, FL or Beckley, WV.
Understanding Nursing Home Abuse
Nursing home abuse can be physical, emotional, financial, or sexual in nature.
Examples of abuse include:
Dehydration
Pressure ulcers/bed sores
Sepsis death
Malnutrition
Medication errors
Bowel impaction
The use of physical restraints
Overmedication
Unsanitary conditions
Poor hygiene
Manipulation and verbal abuse
Far too often, abuse goes unnoticed or unreported. Elders who are ill, incapacitated, or afraid may not be able to alert you or the authorities about the neglect or abuse they are suffering.
Be on the lookout for warning signs of abuse, such as:
Unexplained bruising, cuts, or other injuries
Depression or change in demeanor/personality
Inexplicable fear or confusion
Withdrawal
Rocking motions
Financial abuse occurs when the facility, its staff, or a caretaker steals, misuses, or mismanages a patient's money or assets. This may be done through manipulation and deceit or when the resident is physically or mentally incapacitated.
Any type of neglect or abuse will need to be thoroughly investigated to uncover evidence that will back up the personal injury claim made on behalf of your loved one. Harmon Parker, P.A. has the necessary resources and skills to conduct an extensive investigation into the facts.
How to File a Nursing Home Abuse Lawsuit
If a resident's rights have been violated by a staff member of the assisted living facility, a family member or loved one can file a complaint with the West Virginia nursing home long term care ombudsman. This person can investigate complaints made on behalf of the nursing home residents who have allegedly undergone abuse.
Working with an attorney is important, however, to ensure that your rights are respected and that you have all the resources needed for an effective claim. This is especially true in the case of serious harm or death done to your loved one.
How Long Do I Have to File a Claim in Tampa, Florida?
The state of Florida has a strict statute of limitations that limits the time that a family can file a claim against a party that caused harm to their loved one. The standard limit for nursing home abuse claims is two years. Under specific circumstances, however, this can be extended.
An extension can be requested in the case that there are extenuating circumstances, such as fraud or misrepresentation.
The statute of limitations will begin at one of the following points in the case:
When the event occurred

When the victim or the victim's family learn that the injury was the result of an accident

When the victim or the victim's family has reasonable suspicion that the injury was the result of abuse
A Strong Reputation in Tampa, FL & Beckley, WV
Nursing home abuse cases can be complicated legal matters that require a law firm experienced in handling them, whether through a negotiated settlement or in court. At Harmon Parker, P.A. we have earned a distinctive reputation in the area of civil litigation. We hope you will take advantage of our successful track record when faced with your loved one's abuse in a nursing home or assisted living facility in Tampa or Beckley, WV.
Call our team today at (813) 452-4144.

Client Testimonials
The Opinions that Matter Most
- Jim C.

- Frank R.

- Heidi F.

- K.H. Automobile Accident, Brain Injury, Manatee $6.5 Million

Automobile Accident, Hillsborough $1.7 Million

Automobile Accident, Near Amputation, Hillsborough $1.9 Million

Automobile Accident, Recommended Neck Surgery $1.1 Million

Automobile Accident, Spinal Injury, Sarasota $8 Million

Automobile Accident, Wrongful Death of 89 year old, Hillsborough $2.8 Million

Automobile Accident, Wrongful Death, Hillsborough $5.4 Million

Bicycle collision $13.6 Million

Boating Accident Resulting in Traumatic Brain Injury $6.2 Million

Motorcycle Accident, Wrongful Death, Sarasota $1.3 Million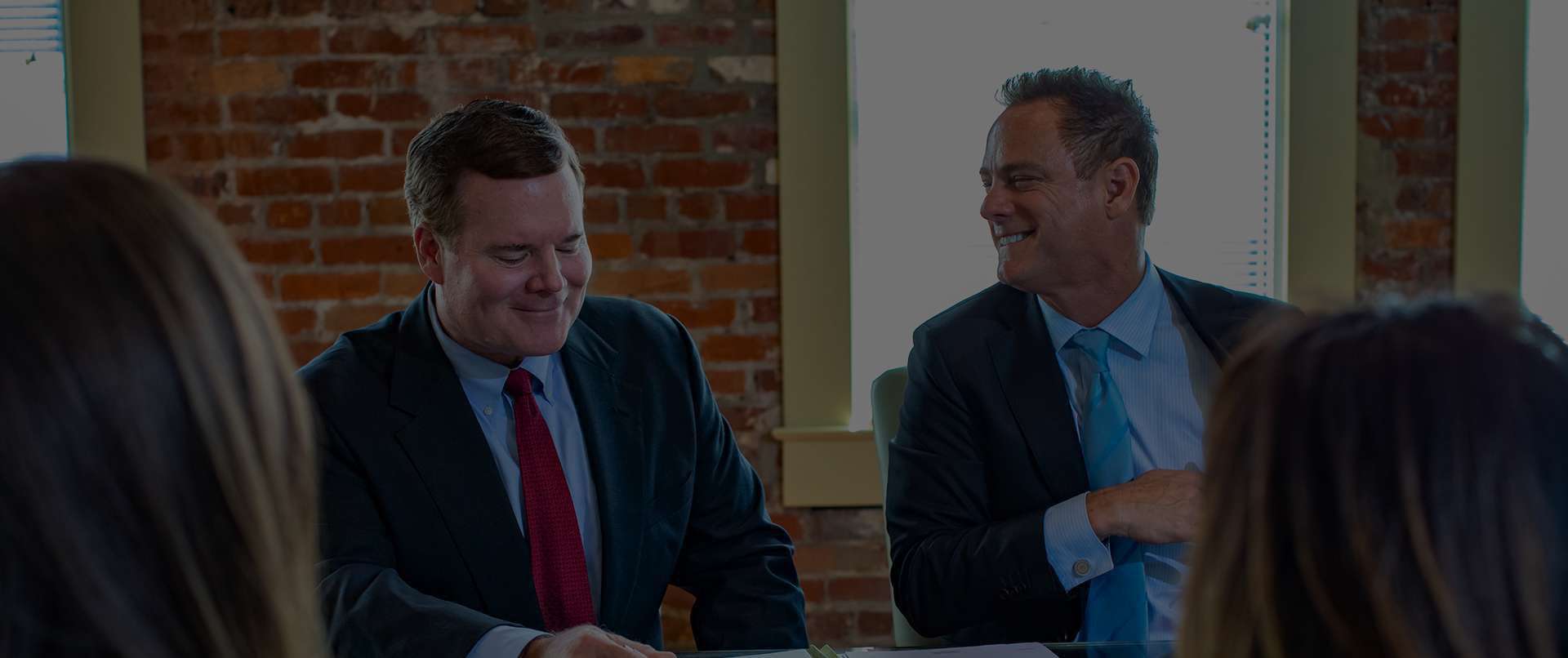 Why Hire Our Firm?
What We Offer Our Clients
Accessible & Available to Clients

We take a hands-on approach & commit to being available to our clients, including after hours & weekends.

A Proven Track Record of Success

As advocates for the injured, we have accrued a long list of successful verdicts and settlements.

Military Veterans on Our Team

Our team includes two military veterans - Mr. Harmon & Mr. Parker are veterans of the Army & Navy, respectively.

Valuable Resources On Your Side

We utilize investigators, medical specialists & accident reconstructionists & have resources to handle big cases.

A Concierge-Level of Service

We hold ourselves to high standards of communication and are committed to keep you updated on your case.

Results-Driven Approach

We are not afraid to do whatever is necessary to win your case, including going to trial.