Tampa Aviation Accident Attorneys
Holding Negligent Parties Accountable
There are few accidents more catastrophic than aviation accidents. As the demand for air travel increases, so do the risks of traveling by plane or helicopter. Despite technological advances and improvements to aircraft design, airplane accidents remain a serious concern and a source of catastrophic – and often deadly – injuries.
Our airplane accident attorneys have unique experience in the aviation industry – Attorney Steve D. Parker served as a pilot in the U.S. Navy for eight years. During this time, he flew several different types of aircraft, specialized in air-to-ground training, and taught other Navy pilots how to fly in the low altitude flight regime.
If you suffered an injury or lost a loved one in an aviation accident, you have the right to pursue a lawsuit. Harmon Parker, P.A. is here to represent you in your fight for justice.
Contact us online or call (813) 452-4144 to schedule your free consultation.
Common Causes of Plane Accidents
Though airplane accidents are less common than car accidents, they do happen – and the results are often devastating.
Some of the most common causes of aircraft crashes include:
Pilot error: A vast portion of plane accidents are caused by pilot error. Pilots are expected to be able to safely maneuver their aircraft and should be prepared to address issues as they arise. A failure to do so can leave them liable.
Mechanical failure: If a plane or helicopter does not receive the proper maintenance or if a part of the aircraft was poorly manufactured, mechanical failure may occur. Even the most skilled pilot may not be able to avert a crisis involving a mechanical failure.
Non-pilot human error: Other people involved in the flight – such as air traffic controllers, maintenance engineers, and fuelers – may be liable for any mistakes they make that lead to accidents.
Negligent Parties in Aviation Accidents
In the aftermath of a plane crash, you may be unsure where to turn. Rest assured that you can find an experienced and capable advocate at Harmon Parker, P.A. We are committed to holding the responsible party or parties accountable for the actions that led to your injury.
Parties that may be held liable for accidents include:
Aircraft maintenance teams
Pilots
Manufacturers
Aircraft designers/aeronautical engineers
Airlines
Reach out to us at (813) 452-4144 to discuss your case during a free consultation.

Client Testimonials
The Opinions that Matter Most
- Jim C.

- Frank R.

- Heidi F.

- K.H. Automobile Accident, Brain Injury, Manatee $6.5 Million

Automobile Accident, Hillsborough $1.7 Million

Automobile Accident, Near Amputation, Hillsborough $1.9 Million

Automobile Accident, Recommended Neck Surgery $1.1 Million

Automobile Accident, Spinal Injury, Sarasota $8 Million

Automobile Accident, Wrongful Death of 89 year old, Hillsborough $2.8 Million

Automobile Accident, Wrongful Death, Hillsborough $5.4 Million

Bicycle collision $13.6 Million

Boating Accident Resulting in Traumatic Brain Injury $6.2 Million

Motorcycle Accident, Wrongful Death, Sarasota $1.3 Million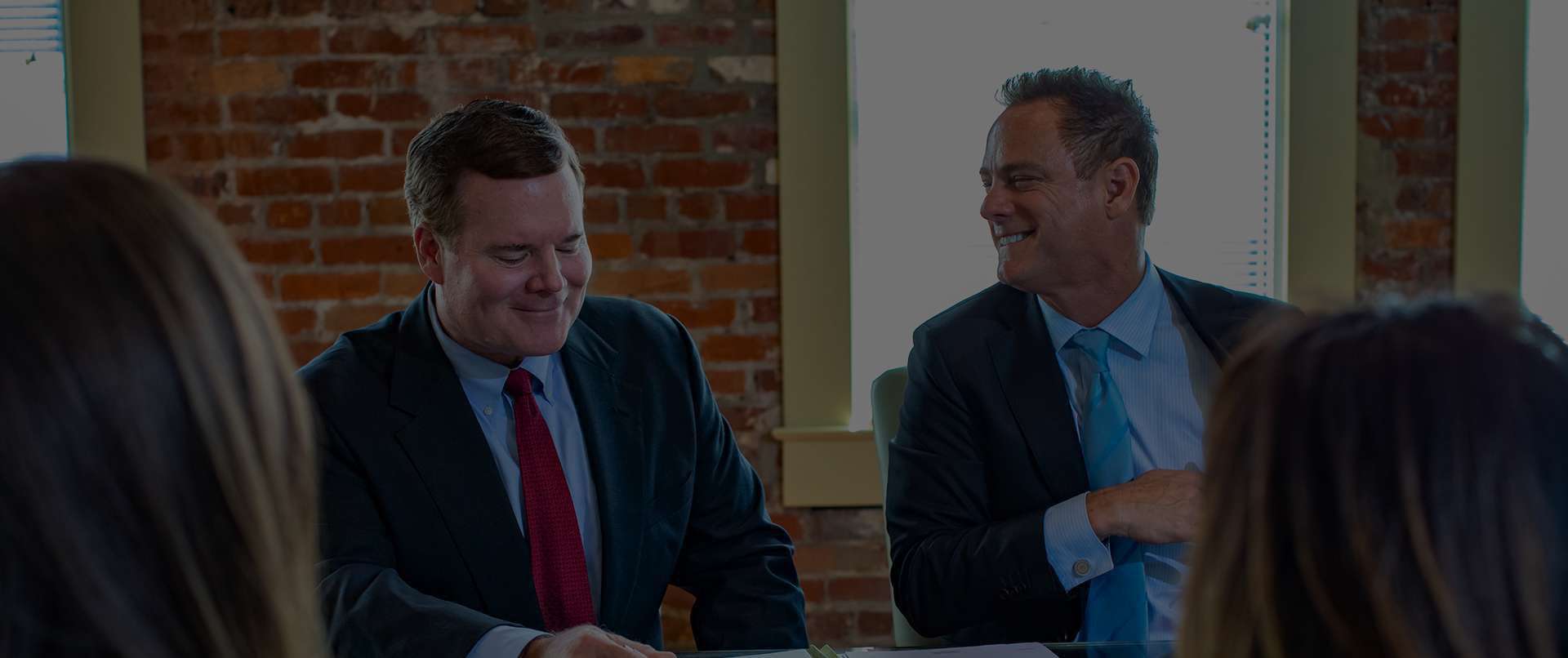 Why Hire Our Firm?
What We Offer Our Clients
Accessible & Available to Clients

We take a hands-on approach & commit to being available to our clients, including after hours & weekends.

A Proven Track Record of Success

As advocates for the injured, we have accrued a long list of successful verdicts and settlements.

Military Veterans on Our Team

Our team includes two military veterans - Mr. Harmon & Mr. Parker are veterans of the Army & Navy, respectively.

Valuable Resources On Your Side

We utilize investigators, medical specialists & accident reconstructionists & have resources to handle big cases.

A Concierge-Level of Service

We hold ourselves to high standards of communication and are committed to keep you updated on your case.

Results-Driven Approach

We are not afraid to do whatever is necessary to win your case, including going to trial.