Tampa Dog Bites Attorneys
Trusted Personal Injury Law Firm since 1999
Plenty of Floridians own dogs, but some pet owners are less responsible than others. A dog is the owner's liability – if the dog is to attack anyone, its owner will be held accountable. Any breed of dog can be dangerous in certain circumstances, especially around children. A dog bite can be a traumatic event and result in serious injuries, from broken bones to lacerations.
If you or someone you love has been injured in a dog attack in or around Tampa, you should seek experienced legal counsel to understand your rights and options. AtHarmon Parker, P.A., our personal injury team can review your case during a free consultation to determine where you stand and how best to proceed. Our Tampa dog bite lawyers have been standing up for the rights of the injured since 1999 with proven results.
We have handled thousands of injury cases – call (813) 452-4144 today for a free consultation.
Florida Dog Bite Laws
Under Florida law, dog owners can be held liable when:
Their dog bites another individual
That individual is in a public location or is lawfully in a private space
While the law specifically refers to dog bites, someone injured by a dog in another manner – such as being knocked down and injured – may be able to hold the owner liable if it can be shown that the owner was negligent or did not use reasonable care in restraining the animal. In regards to dog bites, the owner can be held responsible even if he or she had no prior warning or reason to believe that the dog would attack.
Florida Dog Bite Statute of limitations
Dog bites are treated like any other personal injury claim under Florida Law and therefore are subject to a legal deadline known as a "statute of limitations". In Florida, the statute of limitations for dog bite lawsuits is four years. In other words, you have four years from the day you were attacked to file a lawsuit against the dog's owner or the person that was in control of the dog at the time. If you do not file a claim within this time frame, your case will be forever barred and you will be unable to pursue compensation for your injuries. If you are unsure of the statute of limitations or have questions about how it applies to your case, it is important to contact an attorney right away.
Dog Bite Frequently Asked Questions
What are the risks of a dog bite?
Dog bites can not only be extremely painful but also carry a high risk of infection. Dogs carry a high amount of bacteria in their saliva and can potentially transmit serious diseases such as rabies, tetanus, and other bacterial infections. For this reason, it is always important to wash the wound as soon as you've been bitten and use topical antibiotics around areas of broken skin.
Always seek medical attention after a dog bite, especially if:
You were bitten by a dog with an unknown vaccine history
You are in intense pain
You see exposed bone, muscle, or tendons
You develop a fever
You feel weak, faint, or disoriented
What happens to the dog?
Generally speaking, it is dog owners in Florida that are held responsible after a dog attack rather than the dog itself unless the dog had previously been classified as dangerous. Under
Title XLV Chapter 767 of the Florida Statutes
, if a dog that has previously been declared dangerous attacks or bites a person or domestic animal without being provoked, the owner can be held criminally liable of a misdemeanor. The dog will then be impounded for a period of 10 days, during which time the owner may request a hearing. It is only in situations where a classified dangerous dog causes severe injury or death where the dog may be humanely put down.
Bring Your Case to Harmon Parker, P.A.
As a leading personal injury firm in Tampa, Harmon Parker, P.A. knows how to show that a dog owner's carelessness led to your injuries. Your case may hinge on negligent monitoring of the animal, a dog left to run free, one left in the care of an inappropriate handler, or other forms of negligence. Our Tampa dog bite lawyers can investigate all angles of the incident to show fault that will substantiate your claim for the compensation you deserve.
Discuss your case with one of our attorneys by calling (813) 452-4144.

Client Testimonials
The Opinions that Matter Most
- Jim C.

- Frank R.

- Heidi F.

- K.H. Automobile Accident, Brain Injury, Manatee $6.5 Million

Automobile Accident, Hillsborough $1.7 Million

Automobile Accident, Near Amputation, Hillsborough $1.9 Million

Automobile Accident, Recommended Neck Surgery $1.1 Million

Automobile Accident, Spinal Injury, Sarasota $8 Million

Automobile Accident, Wrongful Death of 89 year old, Hillsborough $2.8 Million

Automobile Accident, Wrongful Death, Hillsborough $5.4 Million

Bicycle collision $13.6 Million

Boating Accident Resulting in Traumatic Brain Injury $6.2 Million

Motorcycle Accident, Wrongful Death, Sarasota $1.3 Million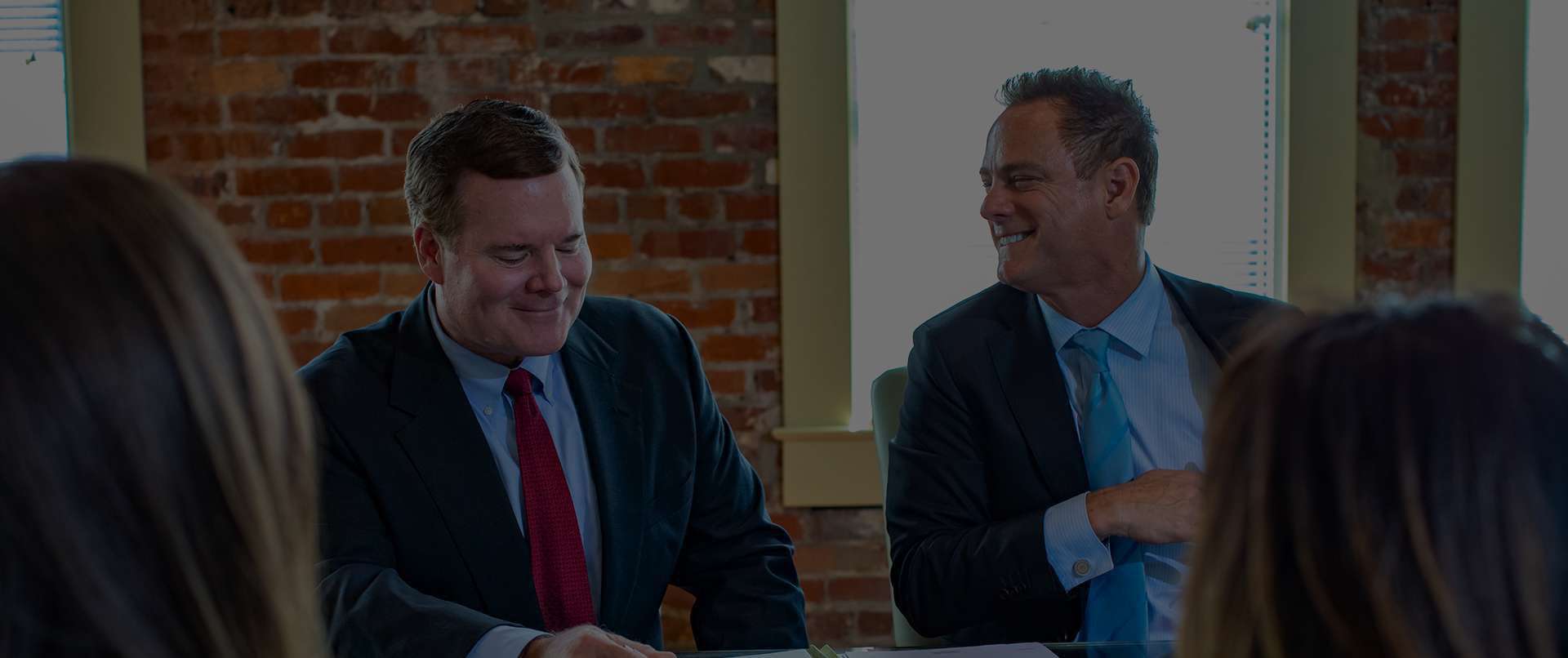 Why Hire Our Firm?
What We Offer Our Clients
Accessible & Available to Clients

We take a hands-on approach & commit to being available to our clients, including after hours & weekends.

A Proven Track Record of Success

As advocates for the injured, we have accrued a long list of successful verdicts and settlements.

Military Veterans on Our Team

Our team includes two military veterans - Mr. Harmon & Mr. Parker are veterans of the Army & Navy, respectively.

Valuable Resources On Your Side

We utilize investigators, medical specialists & accident reconstructionists & have resources to handle big cases.

A Concierge-Level of Service

We hold ourselves to high standards of communication and are committed to keep you updated on your case.

Results-Driven Approach

We are not afraid to do whatever is necessary to win your case, including going to trial.