Guiding You Through Complex Uber & Lyft Accident Claims
Uber and Lyft make it easy for Tampa residents to get around. Just like any other car, however, Ubers and Lyfts can get into serious accidents. When this happens, you may find yourself in a complicated web of insurance woes. Harmon Parker, P.A. can help guide you through.
If you've been in an Uber/Lyft accident, don't face the aftermath alone. Instead, call us at (813) 452-4144 and tell us what happened today.
Who Is Liable for an Uber/Lyft Accident?
Whether an Uber or Lyft runs into your car or you are riding in an Uber or Lyft that crashes, you should not face any liability in the accident. If the Uber/Lyft driver is at fault, you will simply file a claim against their insurance company. Sometimes, the driver's policy will cover your injuries and/or losses, and you can move on, but more often than not, insurance companies will deny or undervalue claims.
In many cases, your Uber/Lyft driver's insurance company will deny your claim outright because the policyholder (your driver) was using their vehicle for commercial purposes at the time of the accident. When this occurs, Uber or Lyft may step in with limited liability coverage.
Although Uber/Lyft drivers are not technically employees, the companies want to protect themselves from litigation and make certain amounts of coverage available in certain situations.
Will Uber/Lyft Cover My Medical Bills?
If you are a passenger in an Uber/Lyft at the time of your accident, the company should cover your medical bills. Once the driver's insurance policy fails, Uber and Lyft step in and provide injured victims with up to $1 million of insurance coverage. Still, you may need some legal assistance to reach policy maximums.
On the other hand, if you are injured because an Uber/Lyft vehicle hit your car, the companies may or may not cover your medical bills.
Uber & Lyft Liability Coverage
The liability coverage available in your accident will depend on what professional activities the Uber/Lyft driver is engaged in at the time of a collision. Even if a vehicle is marked with an Uber/Lyft sticker, the companies may not provide coverage.
At Period 0, the Uber/Lyft driver is not logged onto the app and the companies provide no coverage.
At Period 1, when the driver is logged into the app but does not yet have an active ride request, Uber/Lyft provides liability coverage of up to $50,000 per person injured in the accident with policy maximums of $100,000 for bodily injury and $25,000 for property damage.
At Period 2, when the driver is on their way to pick someone up, Uber/Lyft provides $1 million of coverage.
At Period 3, when riders are in the vehicle, both passengers and other vehicles are covered by a $1 million liability policy, and passengers are even covered for uninsured motorists claims.
A simple way to think about this is "the more engaged the driver is with Uber/Lyft, the more liability coverage Uber/Lyft will offer."
In any case, you should pursue the maximum compensation available – and our Tampa Uber & Lyft accident attorneys can help.
What To Do After an Uber/Lyft Accident?
After any kind of accident, you should seek medical attention as soon as possible. If you have serious injuries, call 911 and take an ambulance to the nearest hospital. If you are able to walk away from the scene, your very next stop should be a medical professional.
While you are at the scene, take pictures of the road, the damage to your vehicle, and any visible injuries. You should also exchange contact information with all available parties and any potential witnesses and generally gather as much evidence as possible.
You will also need to report the accident to Uber or Lyft. Make sure to only write down facts and avoid speculation. You may even want to recruit an attorney before you deal with the company's insurance providers.
We are here for you after car accidents of any kind.
How Much Is My Case Worth?
If you are seeking compensation through Uber & Lyft's liability coverage, you could receive up to $1 million. Nevertheless, the true value of your case will depend on several factors and the unique circumstances of your accident.
To give you a realistic estimate, our legal team will need to meet with you, understand all the details of your crash, evaluate your injuries, and view all the evidence you collected.
Your compensation will depend on:
The seriousness of your injuries
The length of your treatment
Your medical bills
Your occupation
The amount of time you had to take off work
How much pain and suffering you endured
The Uber/Lyft driver's personal insurance policy
Uber/Lyft policy limits
Sometimes, we can piece together a generous settlement from multiple insurance companies. Other times, we can help you reach policy maximums.
Your case will depend on you, your situation, and your goals.
That's why we want to get to know you and your case as soon as possible.
Why Choose Harmon Parker, P.A.?
Our Tampa personal injury firm has been serving clients like you since 1999. We remember when Uber and Lyft first arrived on our streets, and we understand the complex litigation involved in these types of accidents.
For a legal team with a tradition of success, schedule your free consultation with Harmon Parker, P.A. today. Call us at (813) 452-4144 or contact us online to get started.

Client Testimonials
The Opinions that Matter Most
- Jim C.

- Frank R.

- Heidi F.

- K.H. Automobile Accident, Brain Injury, Manatee $6.5 Million

Automobile Accident, Hillsborough $1.7 Million

Automobile Accident, Near Amputation, Hillsborough $1.9 Million

Automobile Accident, Recommended Neck Surgery $1.1 Million

Automobile Accident, Spinal Injury, Sarasota $8 Million

Automobile Accident, Wrongful Death of 89 year old, Hillsborough $2.8 Million

Automobile Accident, Wrongful Death, Hillsborough $5.4 Million

Bicycle collision $13.6 Million

Boating Accident Resulting in Traumatic Brain Injury $6.2 Million

Motorcycle Accident, Wrongful Death, Sarasota $1.3 Million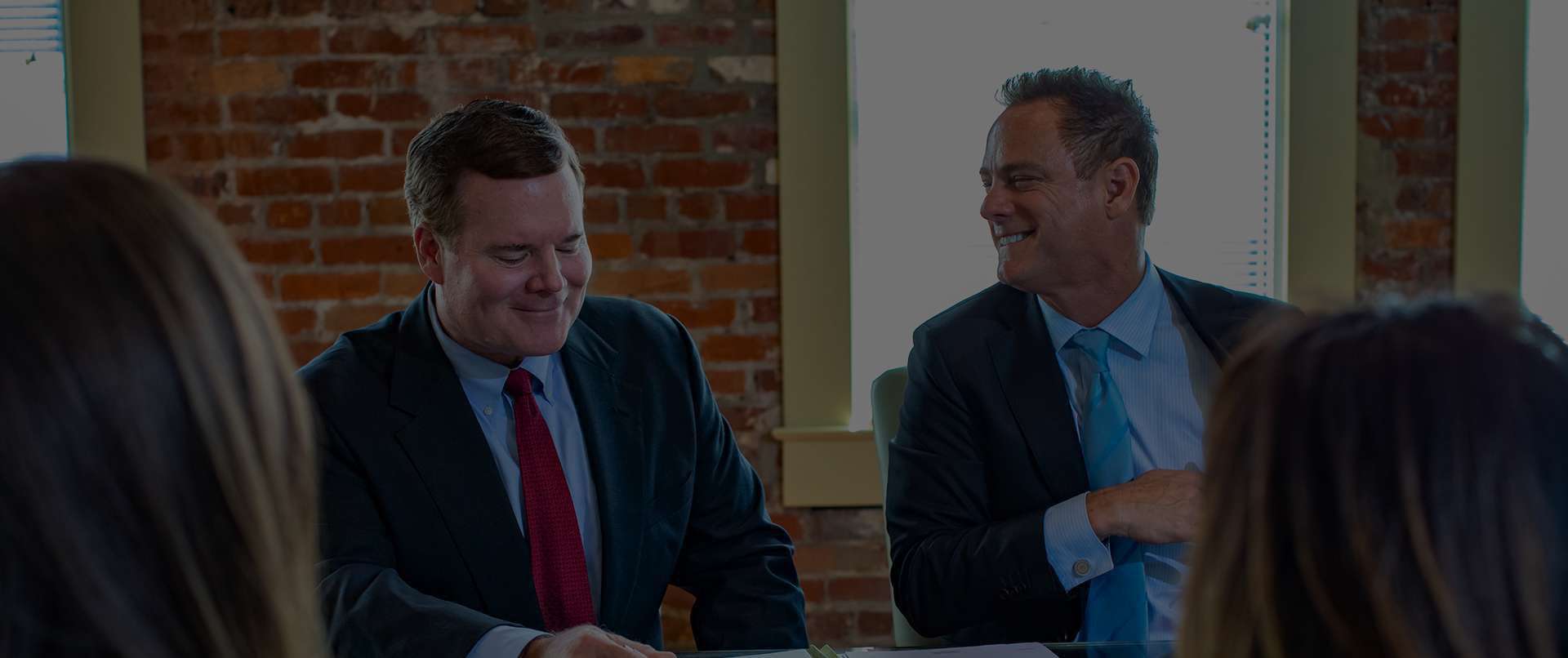 Why Hire Our Firm?
What We Offer Our Clients
Accessible & Available to Clients

We take a hands-on approach & commit to being available to our clients, including after hours & weekends.

A Proven Track Record of Success

As advocates for the injured, we have accrued a long list of successful verdicts and settlements.

Military Veterans on Our Team

Our team includes two military veterans - Mr. Harmon & Mr. Parker are veterans of the Army & Navy, respectively.

Valuable Resources On Your Side

We utilize investigators, medical specialists & accident reconstructionists & have resources to handle big cases.

A Concierge-Level of Service

We hold ourselves to high standards of communication and are committed to keep you updated on your case.

Results-Driven Approach

We are not afraid to do whatever is necessary to win your case, including going to trial.