Tampa Negligent Security Attorneys
Protecting the Rights of the Injured in Florida
Under premises liability law, property owners owe their visitors, customers, and patrons the right to a relatively safe environment. This means that the property is maintained in a safe manner, which can extend to everything from adequate lighting to reasonable security. In general, property owners are not responsible for criminal attacks upon visitors except under certain circumstances. When those circumstances give rise to victimization, the individuals who have sustained injuries may have legal recourse for damages through premises liability claims.
If you have been the victim of a criminal attack or assault due to the negligent security of a property owner, you should discuss your case with one of our Tampa negligent security lawyers at Harmon Parker, P.A. We can review the situation to determine if your injuries fall under Florida premises liability law. With decades of experience in handling all types of personal injury claims, we can determine your legal options and aggressively represent you in any appropriate claim for damages.
Learn more about your case by talking to us in a free consultation. Call (813) 452-4144 or contact us online.
Negligent Security Cases in Florida
Unfortunately, criminal attacks can arise in all kinds of situations involving everything from muggings to bar fights, assaults, rapes, and even murder. They can take place in shopping malls, restaurants, hotels, sports arenas, concert venues, and other public places. While many of these are not the fault of the property owner, they may be held liable if they could have or should have anticipated such events and failed to take adequate security measures.
For example, if a property is located in an area where other break-ins, assaults, or attacks have occurred, its owners may reasonably have a duty to provide adequate security to protect any visitors. This can include parking garages as well as walkways on the property leading to its entrances and exits.
Security measures that may be needed can include:
Adequate lighting
Secure gates, fences, and doors
Security guards
Motion detectors
Security cameras
Alarm systems
When these types of measures are neglected or never provided in the first place, it may form the basis of a valid claim for anyone injured in a criminal attack.
Capable Legal Help from a Tampa Negligent Security Lawyer
If you have sustained an injury from a criminal attack on the premises of a business, we highly recommend that you consult with one of our attorneys as soon as possible. We can conduct a thorough investigation into the matter to determine if the property owner knew or should have known that they lacked the proper security measures. If so, we may be able to fight for the compensation you deserve in a premises liability claim.
Connect with us online for a free consultation or call (813) 452-4144 for legal answers today.

Client Testimonials
The Opinions that Matter Most
- Jim C.

- Frank R.

- Heidi F.

- K.H. Nursing Home Abuse, Decubitus Ulcer Death, Polk $1.5 Million

Motorcycle Accident, Wrongful Death, Sarasota $1.3 Million

Automobile Accident, Wrongful Death of 89 year old, Hillsborough $2.8 Million

Negligent Security, Hillsborough $1.9 Million

Automobile Accident, Near Amputation, Hillsborough $1.9 Million

Automobile Accident, Hillsborough $1.7 Million

Automobile Accident, Spinal Injury, Sarasota $8 Million

Automobile Accident, Brain Injury, Manatee $6.5 Million

Automobile Accident, Wrongful Death, Hillsborough $5.4 Million

Products liability/negligent maintenance case, Hardee $3.1 Million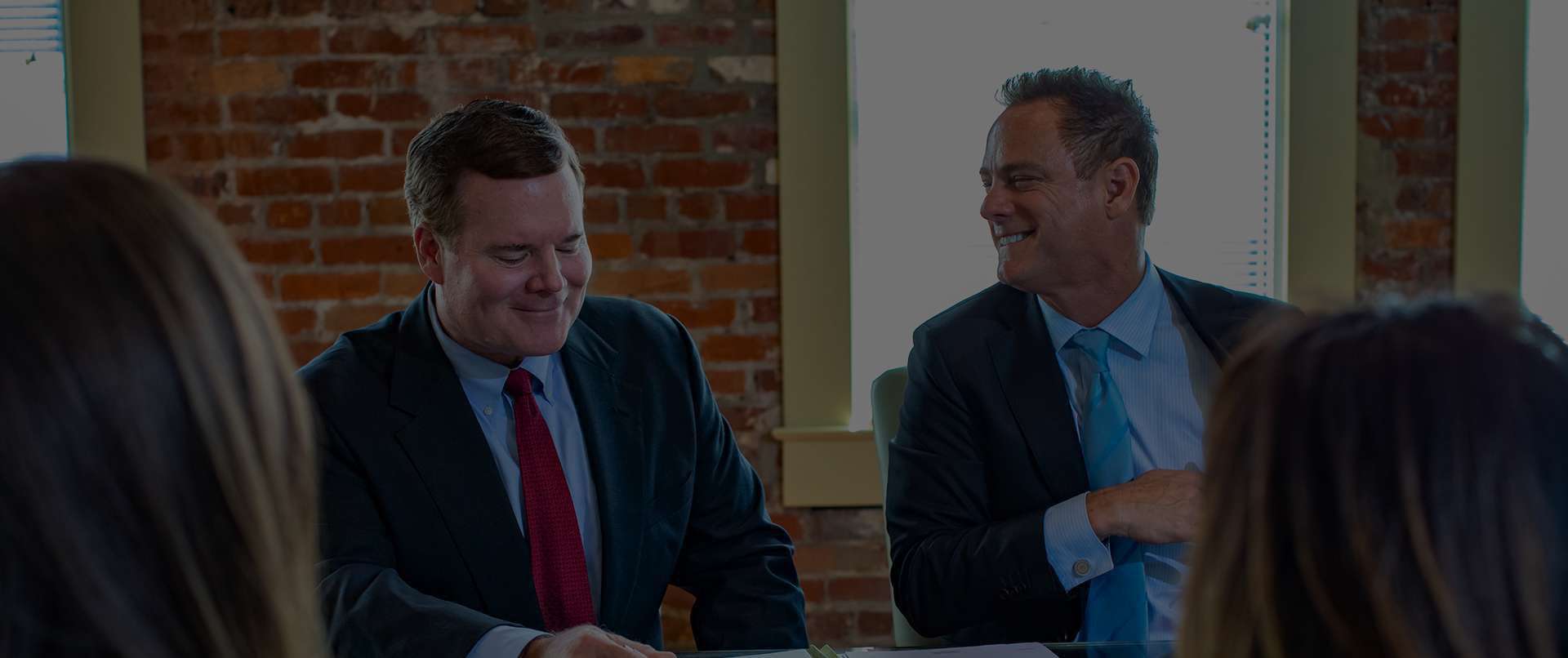 Why Hire Our Firm?
What We Offer Our Clients
Accessible & Available to Clients

We take a hands-on approach & commit to being available to our clients, including after hours & weekends.

A Proven Track Record of Success

As advocates for the injured, we have accrued a long list of successful verdicts and settlements.

Military Veterans on Our Team

Our team includes two military veterans - Mr. Harmon & Mr. Parker are veterans of the Army & Navy, respectively.

Valuable Resources On Your Side

We utilize investigators, medical specialists & accident reconstructionists & have resources to handle big cases.

A Concierge-Level of Service

We hold ourselves to high standards of communication and are committed to keep you updated on your case.

Results-Driven Approach

We are not afraid to do whatever is necessary to win your case, including going to trial.