Tampa Slip & Fall Attorneys
Holding Negligent Property Owners Accountable
Were you injured in a slip and fall accident on someone else's property? Depending on the circumstances, you may have a valid premises liability claim. The highly regarded legal team at Harmon Parker, P.A. can assist you in navigating the claims process in order to maximize your chances for a successful result. Our Tampa slip and fall lawyers have a thorough understanding of the laws surrounding these accidents and can advocate on your behalf throughout every phase of the claims process. We are deeply familiar with the complexity of premises liability claims and can apply our decades of legal experience to build a compelling case.
Get peace of mind knowing that you are represented by a qualified team. Call Harmon Parker, P.A. at (813) 452-4144.
Slip & Fall Accident Claims in Florida
Slip-and-fall accidents on another's property can occur in a variety of ways.
Many are caused by:
Slippery floors
Torn carpets
Damaged floors
Poor or nonexistent lighting
Unstable handrails
Obstacles in pathways, aisles, etc.
However, just because you slipped and fell does not mean that you automatically qualify to file a claim against the property owner. Certain conditions must exist that will allow you to pursue a successful premises liability claim. It must be proven that the property owner or manager owed you a certain duty of care to which he did not adhere and that you sustained injuries due to that lack of care. Thus, the damages you seek are a direct result of the property owner's failure in this regard.
Property owners should be aware of safety hazards that pose a risk to their visitors, patrons, or customers. When they fail to repair these safety hazards or warn visitors about them before they can be repaired, they can be considered negligent. As a result, you have legal recourse in pursuing damages for your medical expenses, pain and suffering, lost income, and more.
Discuss Your Claim with Harmon Parker, P.A.
Because of the complexity of premises liability law, we encourage you to consult with one of our Tampa slip and fall lawyers if you believe your injuries were due to negligence. You will be able to talk one-on-one with an attorney who is well-versed in these matters. We pride ourselves on the level of service we provide to all of our injury clients.
Contact us at (813) 452-4144 for a free case consultation.

Client Testimonials
The Opinions that Matter Most
- Jim C.

- Frank R.

- Heidi F.

- K.H. Nursing Home Abuse, Decubitus Ulcer Death, Polk $1.5 Million

Motorcycle Accident, Wrongful Death, Sarasota $1.3 Million

Automobile Accident, Wrongful Death of 89 year old, Hillsborough $2.8 Million

Negligent Security, Hillsborough $1.9 Million

Automobile Accident, Near Amputation, Hillsborough $1.9 Million

Automobile Accident, Hillsborough $1.7 Million

Automobile Accident, Spinal Injury, Sarasota $8 Million

Automobile Accident, Brain Injury, Manatee $6.5 Million

Automobile Accident, Wrongful Death, Hillsborough $5.4 Million

Products liability/negligent maintenance case, Hardee $3.1 Million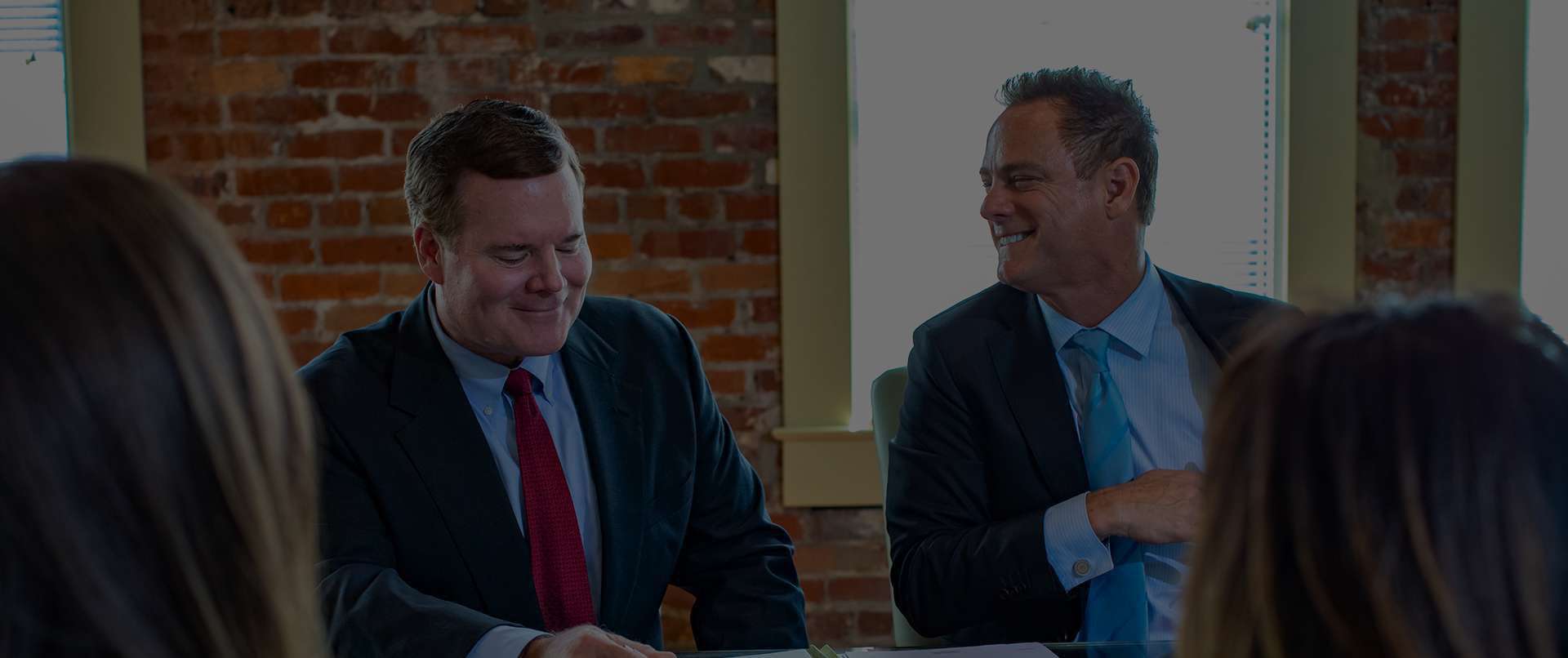 Why Hire Our Firm?
What We Offer Our Clients
Accessible & Available to Clients

We take a hands-on approach & commit to being available to our clients, including after hours & weekends.

A Proven Track Record of Success

As advocates for the injured, we have accrued a long list of successful verdicts and settlements.

Military Veterans on Our Team

Our team includes two military veterans - Mr. Harmon & Mr. Parker are veterans of the Army & Navy, respectively.

Valuable Resources On Your Side

We utilize investigators, medical specialists & accident reconstructionists & have resources to handle big cases.

A Concierge-Level of Service

We hold ourselves to high standards of communication and are committed to keep you updated on your case.

Results-Driven Approach

We are not afraid to do whatever is necessary to win your case, including going to trial.