Tampa Invasion of Privacy Attorneys
Seasoned Legal Advocacy for Civil Claims
Do you believe your right to privacy, which has been sanctioned by the state of Florida, has been violated? If so, you may have the legal right to bring a civil claim (or tort) against the person or entity who invaded your home or private life. The right to privacy is one of the underlying rights in our country, which involves keeping your personal life under wraps and out of view from anyone who might pry into it, whether it is the press, a government agency, a private individual, or others.
At Harmon Parker, P.A., we stand up for the rights of the individual when it comes to unlawful intrusions into private matters. As Tampa invasion of privacy lawyers, we are passionate about aggressively pursuing those who violate this most personal and intimate right and holding them accountable for the damages they have caused.
Let us evaluate your case in a free consultation. Contact us online or call (813) 452-4144.
Facts About Florida's Invasion of Privacy Laws
Privacy law is categorized into four different types.
Invasion of privacy can include:
Intrusion into an individual's right to seclusion, such as illegally entering another's property, videotaping someone in their own home, recording a phone conversation without the other person's permission or knowledge, accessing another's journals, hard drives, and safes, or other types of invasion into one's life
Appropriation, such as using another person's name, identity, picture, or likeness without his or her permission
Public disclosure through a news source of a person's private and confidential information, such as one's medical history or sexual activity
False light, in which information about a person is twisted, taken out context, or otherwise changed to paint a false perception to others
Privacy laws most often protect you in your home but may also apply to your vehicle and office. You may bring a civil claim against anyone who violates your privacy in the above-mentioned ways seeking compensation for your damages. Damages will depend on the type of privacy invasion that occurred.
We Are Here to Help
Invasion of privacy cases are complex matters that are handled on a case-by-case basis in the courts. You will need the services of a qualified attorney to determine if your case has merit and how best to proceed through legal action. Harmon Parker, P.A. has decades of experience in handling all types of personal injury claims; we welcome the opportunity to help you seek the justice you deserve for a violation of your cherished right to privacy.
Learn more about your case in a free consultation with one of our skilled attorneys. Contact us at (813) 452-4144.

Client Testimonials
The Opinions that Matter Most
- Jim C.

- Frank R.

- Heidi F.

- K.H. Automobile Accident, Brain Injury, Manatee $6.5 Million

Automobile Accident, Hillsborough $1.7 Million

Automobile Accident, Near Amputation, Hillsborough $1.9 Million

Automobile Accident, Recommended Neck Surgery $1.1 Million

Automobile Accident, Spinal Injury, Sarasota $8 Million

Automobile Accident, Wrongful Death of 89 year old, Hillsborough $2.8 Million

Automobile Accident, Wrongful Death, Hillsborough $5.4 Million

Bicycle collision $13.6 Million

Boating Accident Resulting in Traumatic Brain Injury $6.2 Million

Motorcycle Accident, Wrongful Death, Sarasota $1.3 Million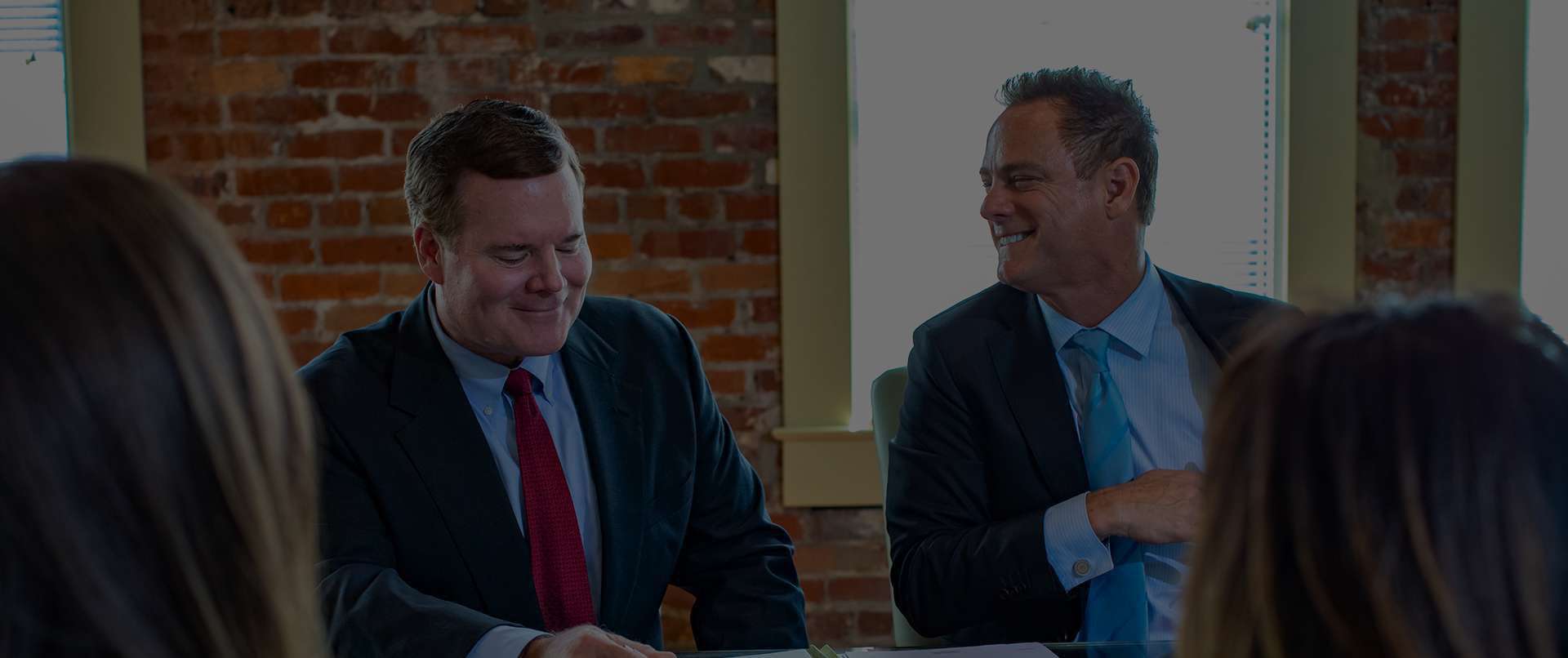 Why Hire Our Firm?
What We Offer Our Clients
Accessible & Available to Clients

We take a hands-on approach & commit to being available to our clients, including after hours & weekends.

A Proven Track Record of Success

As advocates for the injured, we have accrued a long list of successful verdicts and settlements.

Military Veterans on Our Team

Our team includes two military veterans - Mr. Harmon & Mr. Parker are veterans of the Army & Navy, respectively.

Valuable Resources On Your Side

We utilize investigators, medical specialists & accident reconstructionists & have resources to handle big cases.

A Concierge-Level of Service

We hold ourselves to high standards of communication and are committed to keep you updated on your case.

Results-Driven Approach

We are not afraid to do whatever is necessary to win your case, including going to trial.